4-H Animal Meat Auction topped $17K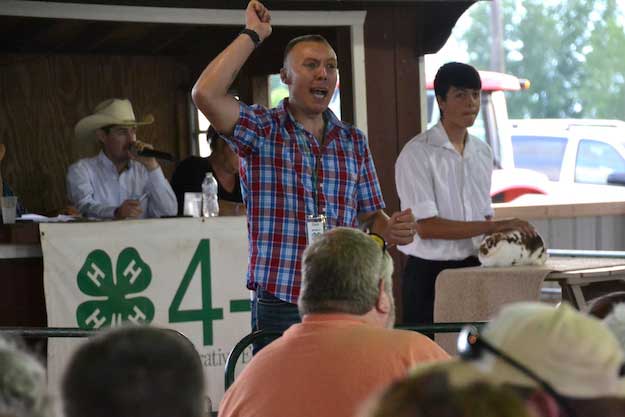 Photos by Tom Rivers
KNOWLESVILLE – Zack Welker lets auctioneer Robert Bannister know a bidder has the price going up for a rabbit raised by Brian Shaw of Kent.
The 4-H Animal Meat Auction on Saturday included winning bids totaling $17,096, including $135 for Brian's rabbit.
There were 21 rabbits, 2 poultry, 2 beef steer, 5 goats and 12 pigs in the auction.
Some of the animals were donated back and resold to benefit the 4-H program. Those sales totaled $1,096.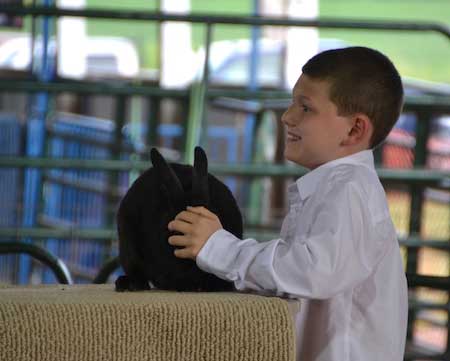 Logan Gerling, 9, of Lyndonville participated in his first market auction. His rabbit sold for $160.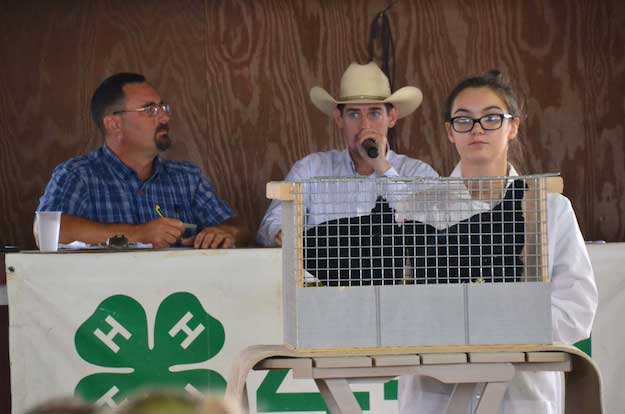 Meagan Hardner of Lyndonville raised the grand champion poultry, which sold for $140.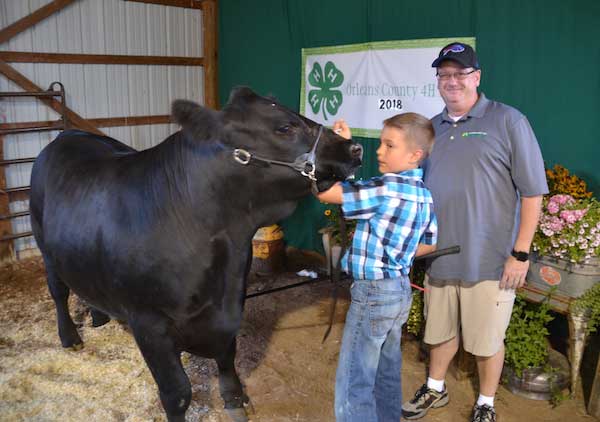 Western New York Energy was the biggest bidder at the auction, paying $2,856 or $2.10 a pound for a 1,360-pound steer raised by Carter Kuipers, 10, of Byron. Tim Winters, CEO of Western New York Energy, is pictured with Carter after buying the animal in the auction.