4-H kids make public presentations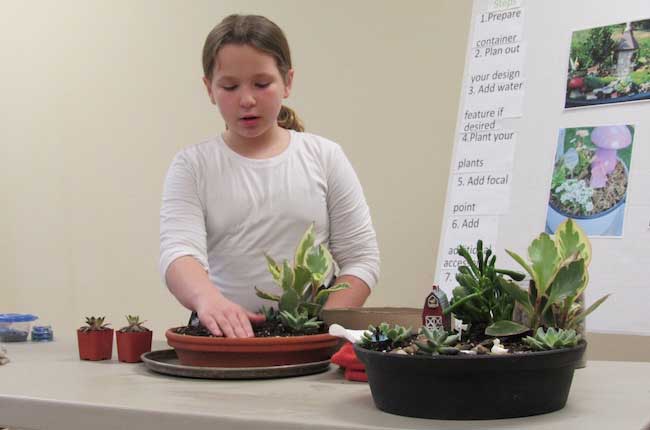 Photos by Kristina Gabalski
KNOWLESVILLE – Makenzie McGrath of Medina presents a demonstration on fairy gardens, showing how to plant succulents as part of the design, during 4-H Public Presentations Saturday afternoon.  This was Makenzie's second year participating.
"I liked it," she said of giving the demonstration.  "I didn't get nervous. I got nervous last year, but not now."
Orleans County 4-Hers are in the midst of their annual Public Presentations Program which provides an opportunity to improve public speaking skills.
Participants select a topic of their choice and present either an illustrated talk, demonstration, formal speech, recitation, or dramatic interpretation. 4-Hers who are members of a horse club or participating in a horse-related project can do presentations on horses either as an individual demonstration or a team demonstration.
The 2017 program will continue on Saturday, Feb. 18, in the Education Center on the Orleans County 4-H Fairgrounds.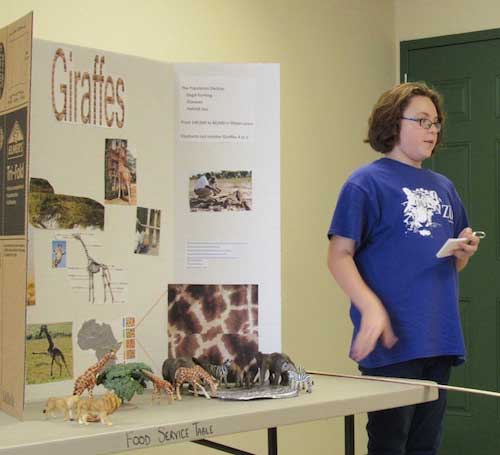 Lydia Scharlau of Medina presents an illustrated talk on giraffes.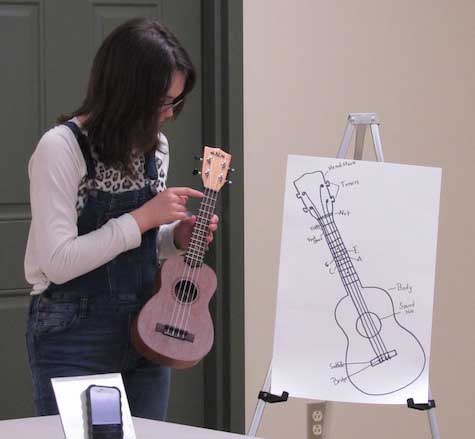 Megan Hardner of Lyndonville describes the parts of a ukelele as part of her 4-H Public Presentation on Saturday afternoon. Megan said she has been teaching herself to play the instrument because of her affinity for all things Hawaiian.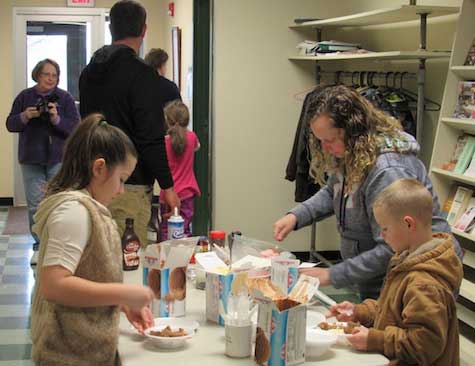 Following their presentations, 4-Hers and their families enjoyed ice cream sundaes before being awarded their certificates of participation.