4-H kids get creations ready for upcoming Holiday Faire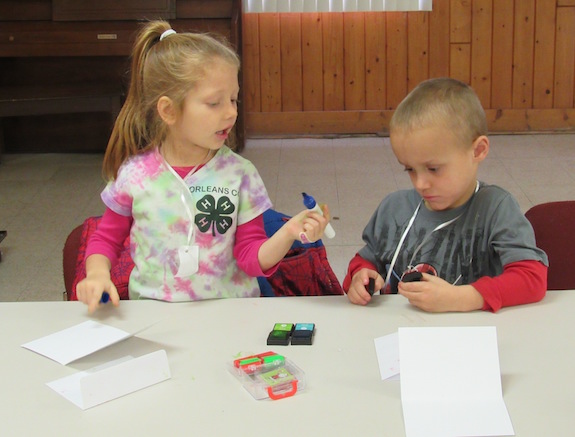 Photos by Kristina Gabalski
KNOWLESVILLE – Hollie Cook and Grason Perry – Orleans County 4-H Cloverbuds – take part in a card-making workshop with rubber stamps Saturday morning in the Trolley Building at the 4-H Fairgrounds in Knowlesville.
4-Hers and Cloverbuds took park in various workshops to create projects for the upcoming 4-H Holiday Faire which will be held on Dec. 3 from 1 to 3:30 p.m. in the Trolley Building. The event is open to the public.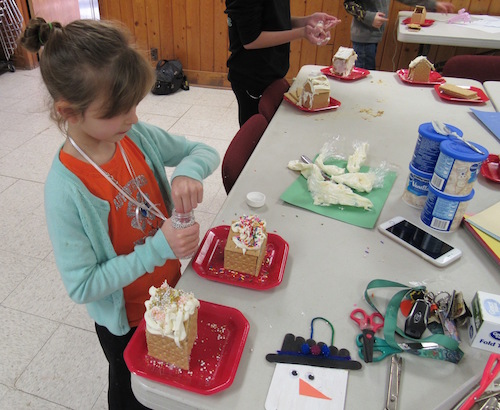 Shania Ireland decorates her holiday graham cracker house during the Holiday Workshop.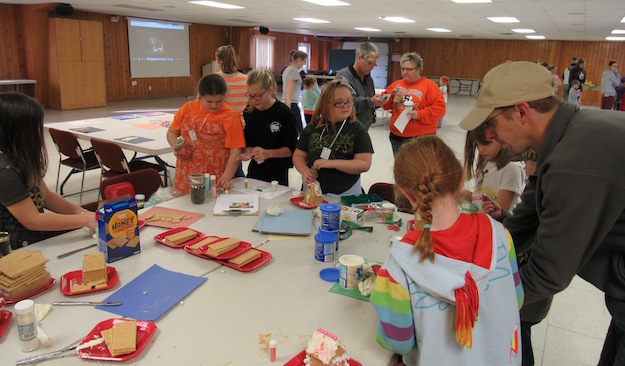 Cloverbuds and 4-Hers construct decorated graham cracker houses during Saturday's holiday worksop.  4-H educator Robert Batt says the workshop is a time for participants to learn new project skills, have fun and create projects for Holiday Faire.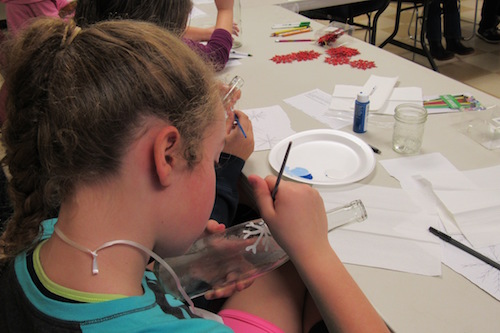 Orleans County 4-Her Leigha Walker paints a snowflake on a glass bottle during one of the workshops. The bottles were filled with holiday twinkle lights after they were painted.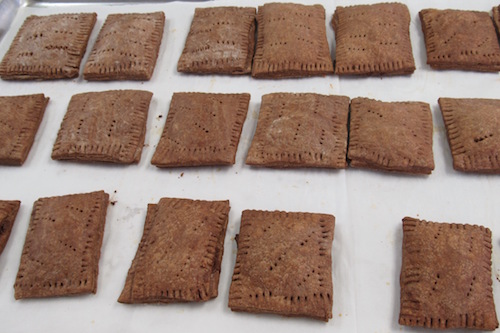 Chocolate pop tarts were made from scratch on Saturday.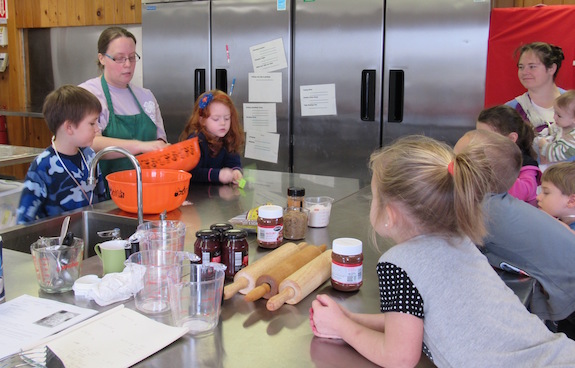 Jennifer Batt instructs Orleans 4-H Cloverbuds on making homemade pop tarts.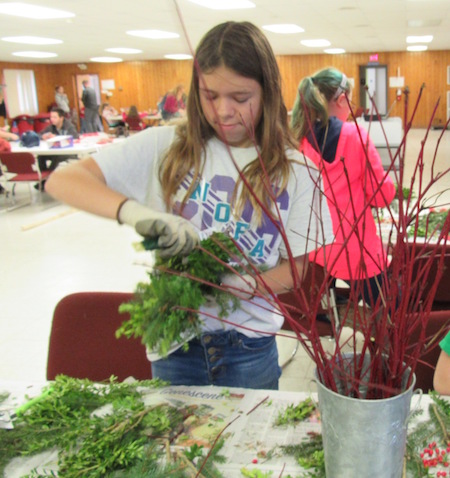 Orleans County 4-Her Allison Mathes works with fresh greens to create a holiday wreath.