4-H kids, Cloverbuds get ready for Holiday Faire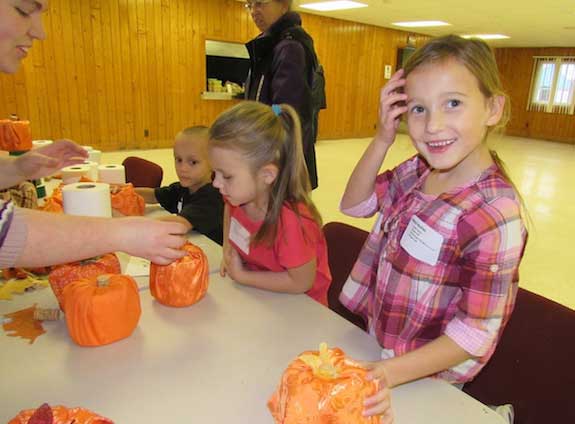 KNOWLESVILLE – Orleans County 4-Hers and Cloverbuds spent Saturday morning in the Trolley Building and Education Center on the 4-H Fairgrounds creating projects to enter in this year's Holiday Faire set for Saturday, Dec. 2.
Cloverbud Adele Mathes of Barre makes "pumpkins" from fabric and toilet paper rolls at the Trolley Building.
Holiday Workshop helps participants to learn new project skills and have fun. Their projects will be part of  the Holiday Faire from 1 p.m. to 3:30 p.m. on Dec. 2 at the Trolley Building on the 4-H Fairgrounds. The event showcases projects with holiday themes and allows members of the 4-H community to share project work and participate in fun activities.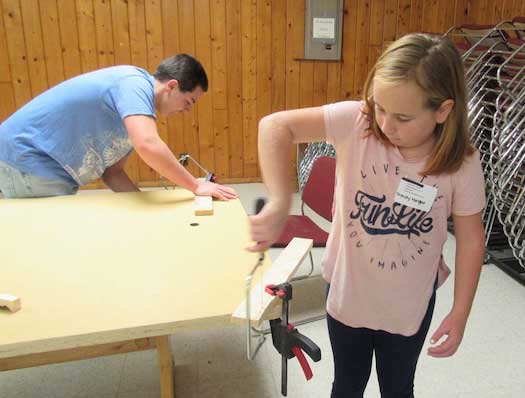 Trinity Haight, a fifth-grader at Albion Central School, works on cutting out a wooden sword. Toys are one of 11 different classes of projects for Holiday Faire.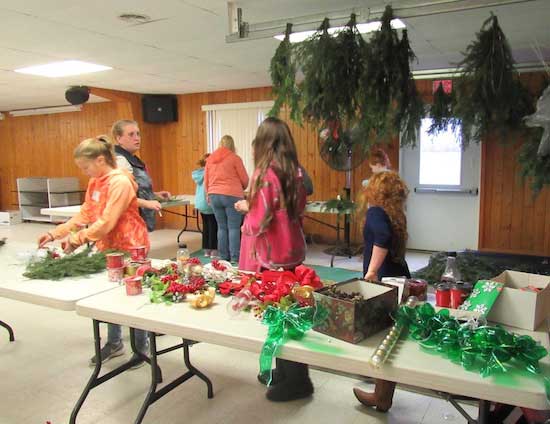 Fresh cut holiday greens were turned into decorated swags by 4-Hers and Cloverbuds.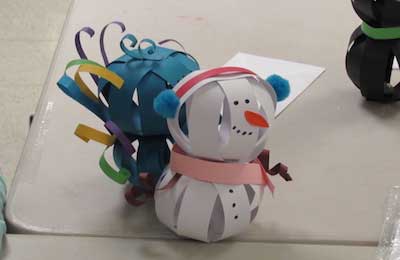 Participants made paper craft decorations which looked like snowmen, peacocks, penguins and cardinals.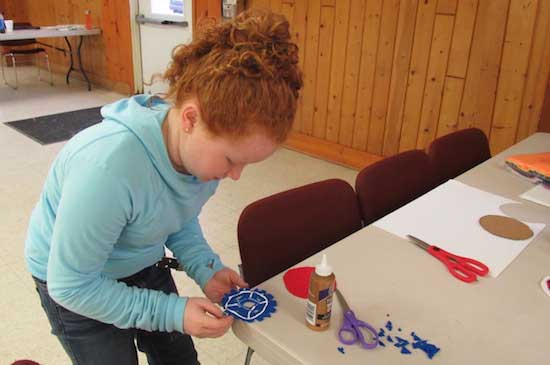 Kendyll Kidney, a fifth-grader at Lyndonville Central School, works on a cut-out felt snowflake which will become a tree ornament. Kendyll said she likes Holiday Workshop because she enjoys working on craft projects.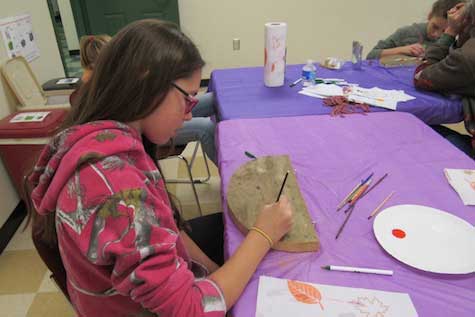 Olivia Kroening, 12, of Medina paints a holiday wooden sign. Olivia said she enjoys making projects at Holiday Workshop. She said this year, she especially enjoyed the fresh greens workshop.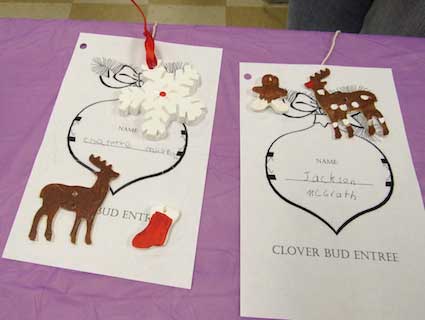 Ornaments painted by siblings Charlotte and Jackson McGrath will be shown during the annual 4-H Holiday Faire on Dec. 2.