4-H entries judged to start fair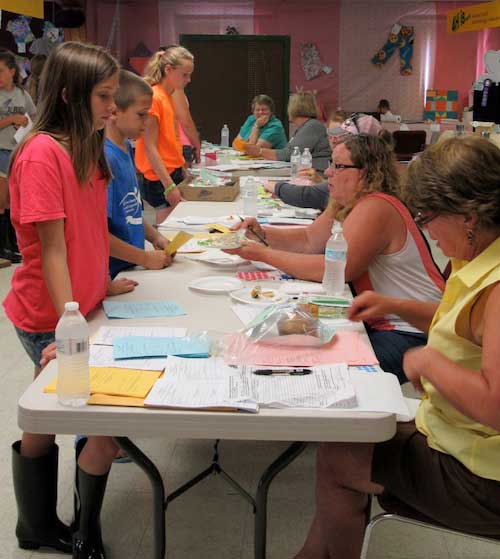 Photos by Kristina Gabalski
KNOWLESVILLE – The Trolley Building at the Orleans County 4-H Fairgrounds was busy today with judges reviewing entries from 4-Hers.
Judges, on the right side of the table, have the difficult task of sampling and awarding ribbons to baked goods entries from 4-Hers – on the left side of the table.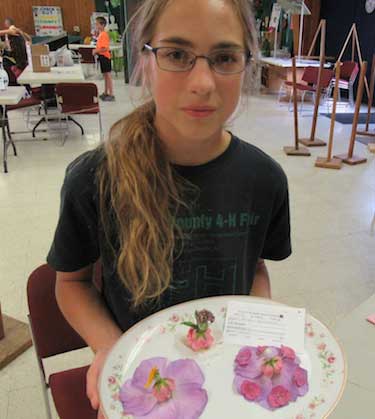 Grace Gregoire of Murray entered three petite "flower girls" she made from live floral elements has a horticulture project.
Orleans County 4-Hers entered horticulture, food preservation, baked goods, visual arts and group projects had their entries judged today.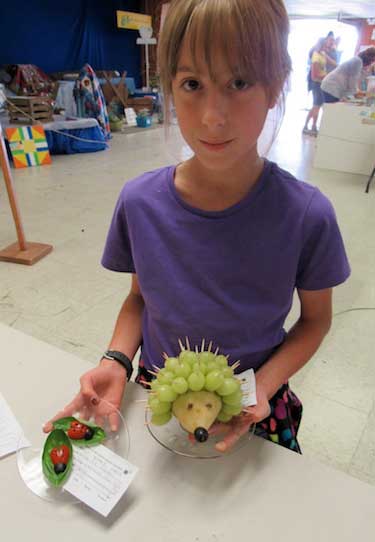 Sadie Gregoire of Murray shows off her vegetable/fruit art entries – a hedgehog with grape and toothpick spines; and ladybugs, made from tomatoes and black olives perched on fresh basil leaves.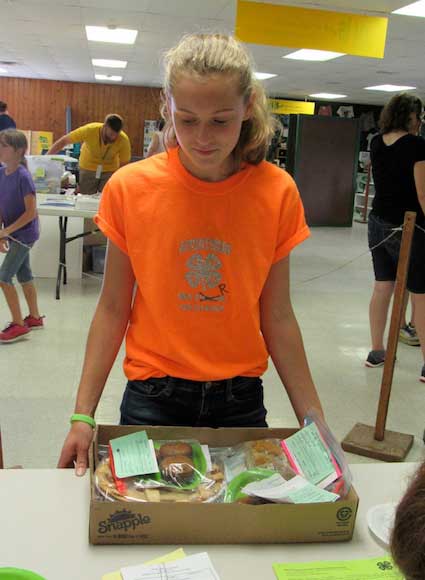 Emma Mathes of Barre presents judges in the Trolley Building with an assortment of baked goods entries.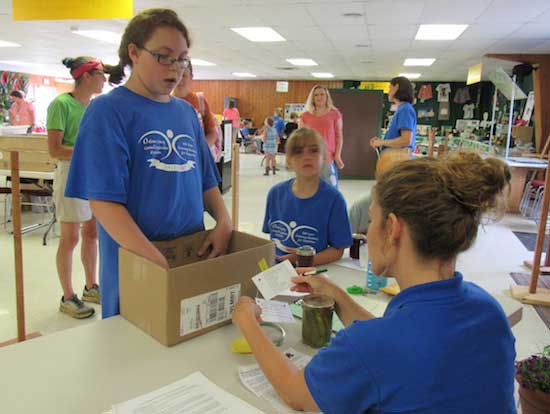 Lydia Scharlau of Medina has a jar of pickles judged by Natalie Heller.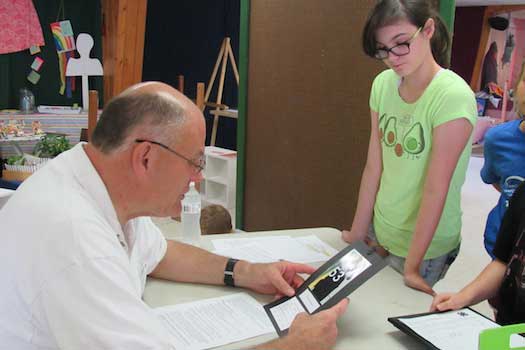 Bruce Landis of Photos by Bruce and Associates in Albion judges a visual arts entry by Meagan Hardner of Lyndonville.