4 from Class of 1947 get together for 71st reunion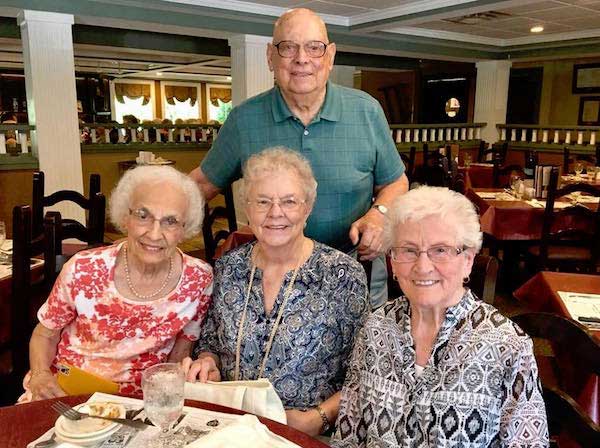 Provided photo: Four members of Albion High School's Class of 1947 held their 71st reunion on Aug. 11 at Tillman's Village Inn.
Pictured, from left, include Margaret Vella Joy, Janice Murray Mann-Beech, Joe Saeva and Mary Jane Francis Parker.
---
You're here checking the site, so you know: Orleans Hub is a vital resource for our community. Day in and day out, we share information and insights that matter to those who live and work in the towns, villages and hamlets of our county. Local advertisers help make the Hub possible, and so can you.

Donate today to keep Orleans Hub healthy and accessible to all. Thank you!
---