4 from Albion advance to regional spelling bee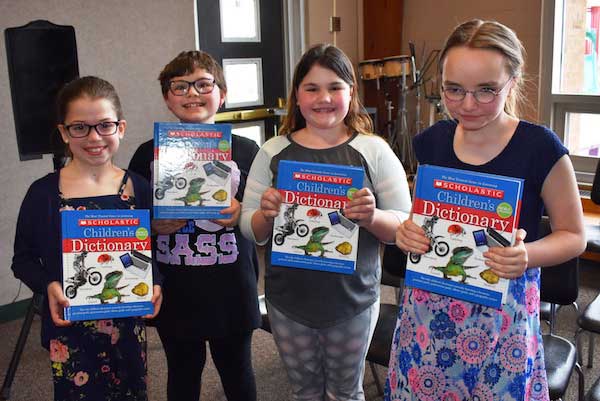 Photo and information courtesy of Albion Central School
ALBION – The elementary school band room today was filled with students, teachers and family members as they watched the top fourth grade spellers compete in the annual spelling bee.
The bee lasted for almost an hour as spellers went several rounds before whittling down to the final four.
The top spellers were, from left: Ava Woolston, Meadow Smith, Lily Brigham and Erika Hess (alternate).
They received a dictionary compliments of the Albion Elementary School PTA.  The winners will move on to the Niagara Region PTA Spelling Bee. It will take place at 10 a.m. on May 18 at the Lyndonville Central School District. The community is invited to attend.