3,888 solar panels going up by Albion sewer plant
Project will generate at least $80,000 annually for village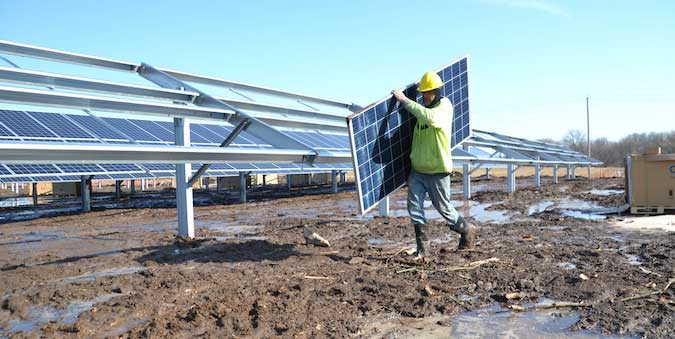 Photos by Tom Rivers
ALBION – Russell Brilhart, an employee with Sole Contracting in Delaware, carries a solar panel this morning that will be installed by the Albion sewer plant on Densmore Street.
It's been busy by the Albion sewer plant the past month with construction crews installing a solar array that will have 3,888 panels.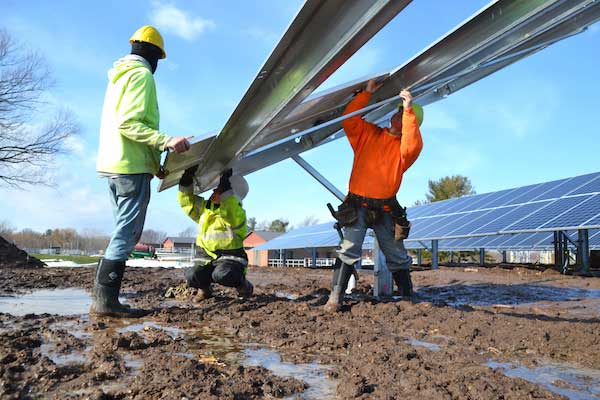 This team of installers secures one of the panels, which weigh about 50 pounds. This trio includes from left Russell Brilhart, Wendy Hippensteel and Maggie Luckenbaugh. They expect to be on site the next three weeks putting the panels in place.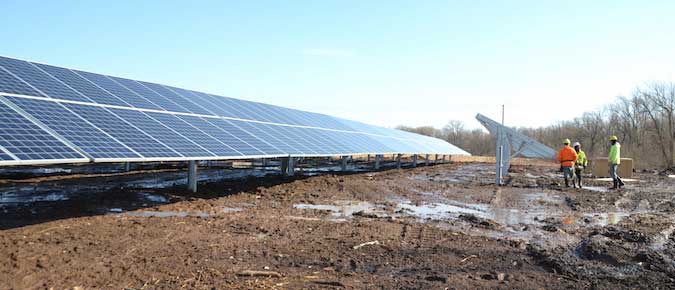 The solar panels will generate 1.3 megawatts of electricity. It will be sold to National Grid, and is expected raise at least $80,000 a year for the village.
Contractors are expected to have the system constructed in March with it going online in May.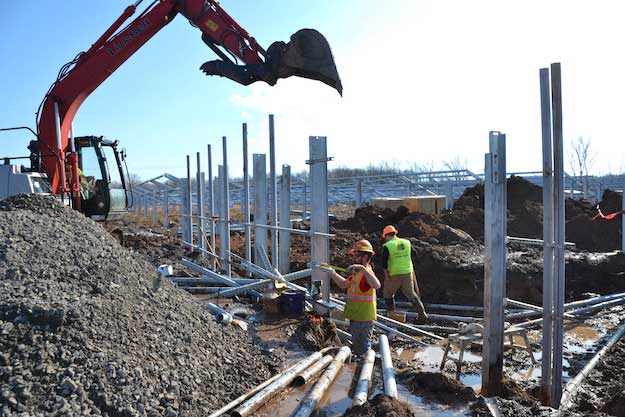 Workers from Dow Electric put in the framework for the 27 inverters which will change the electricity from direct current to alternating current. That will allow the electricity to be sold to National Grid.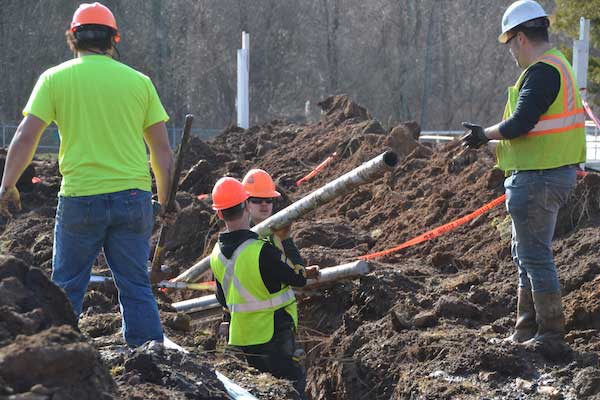 The Dow Electric employees put the conduit pipes in the ground. They are battling the mud today after a dramatic rise in the temperatures, from the single digits last week to a high of 60 today.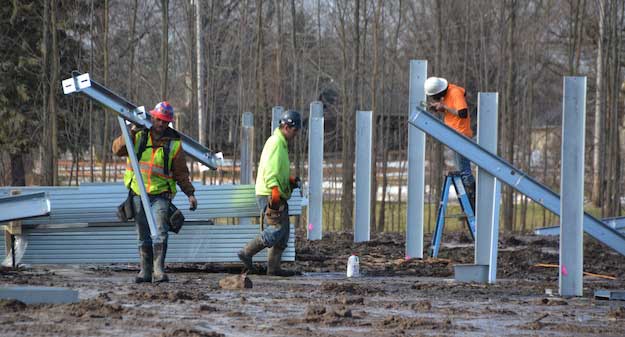 Workers construct the racks to hold the panels. Contractors are putting the system in place on the east and west sides of the sewer plant, at the corner of Butts Road and Densmore Street.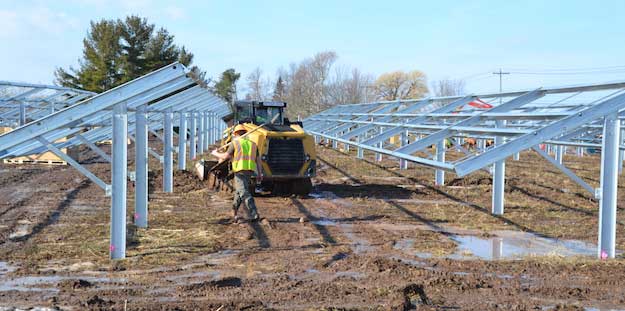 Tesla is managing the construction project and isn't charging the village. The company is using state and federal incentives for the project's cost.
This is the largest municipal solar project so far in Orleans County. Medina also installed solar at its sewer plant about three years ago.