3,600 National Grid customers without power in Orleans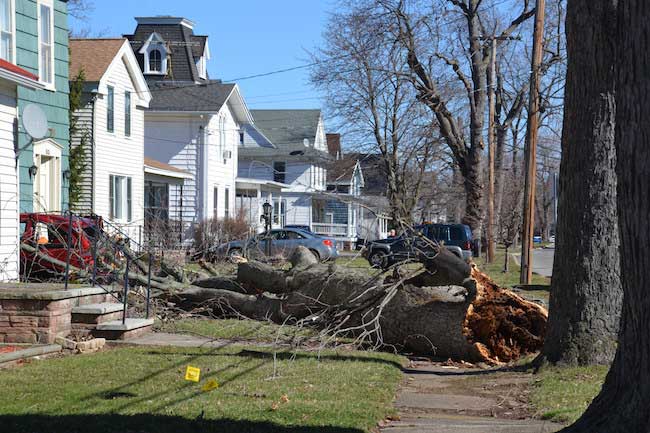 Photos by Tom Rivers
This tree on West Bank Street in the Village of Albion was knocked down from fierce wind around noon today. A high wind warning remains in effect until 10 p.m. today.
The high winds have taken down many trees and wires around the county.
National Grid is reporting that about 3,600 customers are without electricity in Orleans County, and many thousands more in the nearby counties.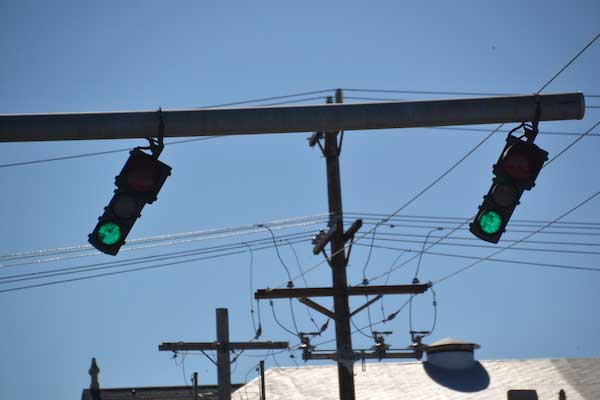 This photo shows the traffic lights on Main Street in Albion by the lift bridge.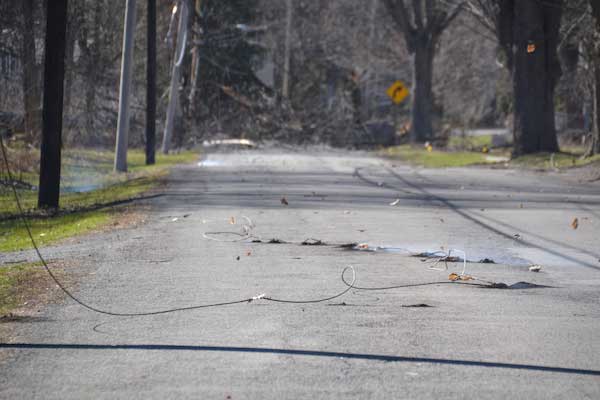 Wires were smoking and sparking on Caroline Street in Albion after a tree was toppled from the wind.