34 alumni joined Medina Marching Band for Saturday's parade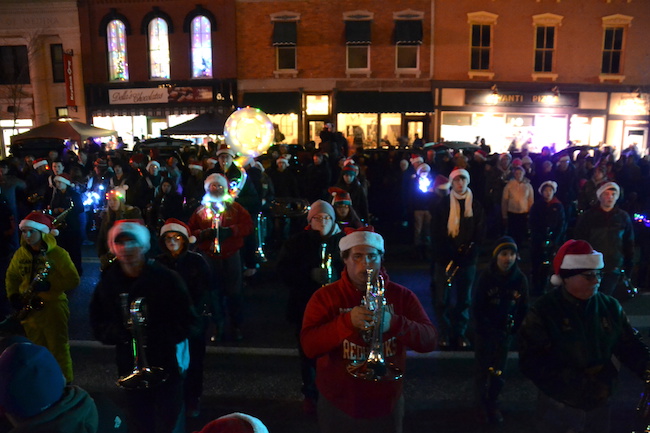 Photos by Tom Rivers
MEDINA – The Medina Marching Band, including 34 alumni, get ready to play for the judges during Saturday's Parade of Lights in Medina.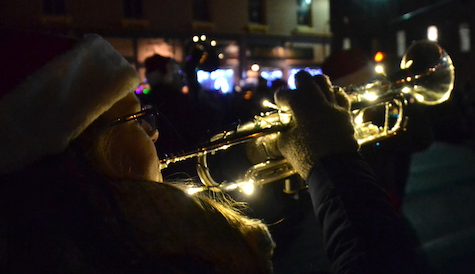 The turnout from alumni was the biggest so far for the parade.
The band is gearing up for a 50th anniversary celebration next year and welcomes more alumni for the May 29 Memorial Day parade. That day will also be a reunion for band participants in the past half century.
A committee working on the reunion will meet Dec. 11 at 7 p.m. at the VFW in Medina. For more on the reunion, click here.