325 students perform in All-District Concert at Albion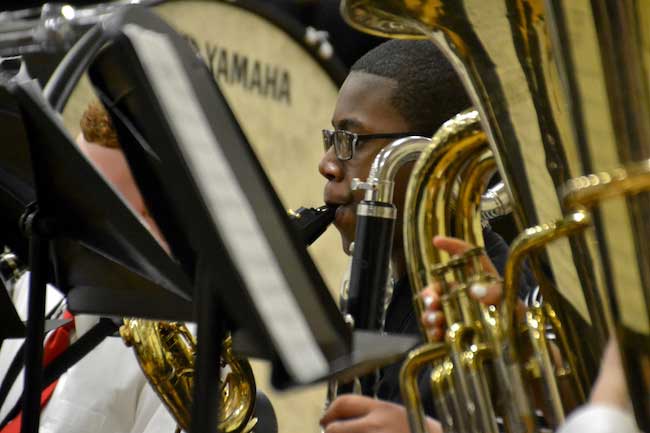 Photos by Tom Rivers
ALBION – Chris Shabazz, an Albion eighth-grader, plays the saxophone during this evening's All-District concert in the high school gym.
Shabazz was one of 325 students in grades 4 through 12 to play in a instrumental band for the school.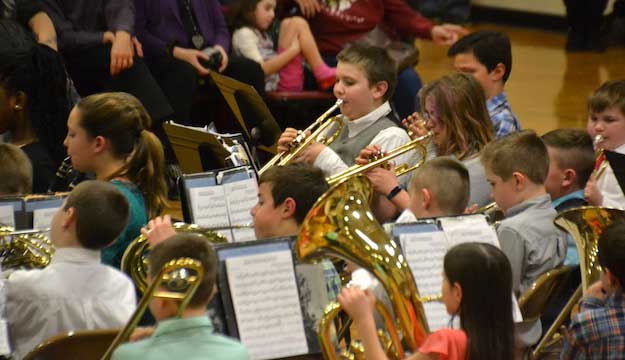 Albion fourth- and fifth-graders performed in the concert, which was the first public performance for the fourth-graders in the band. The school district has the concert to celebrate March as Music in Our Schools Month.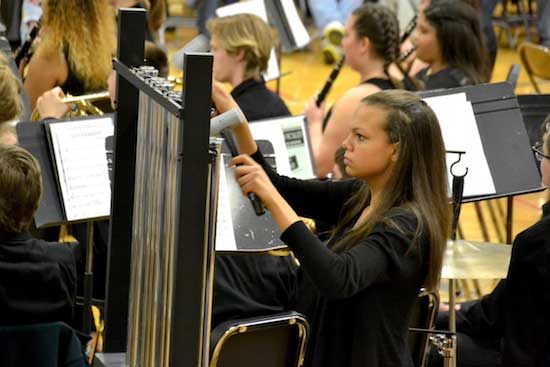 Sophia Zambito plays the chimes as a percussionist in the high school band. All of the students in the bands joined together to conclude the concert by playing "Don't Stop Believin'" by Journey.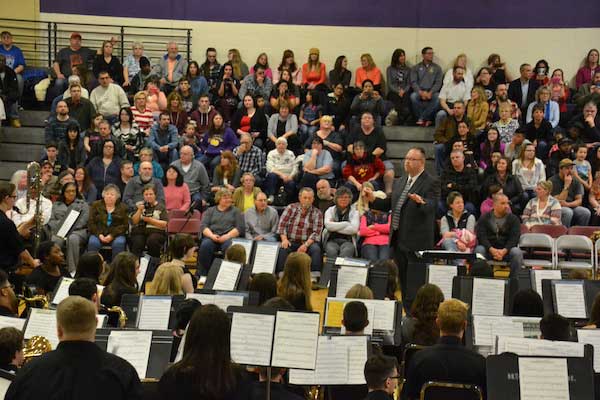 Mike Thaine leads the high school band. He thanked the parents and community for supporting the music program at the school district.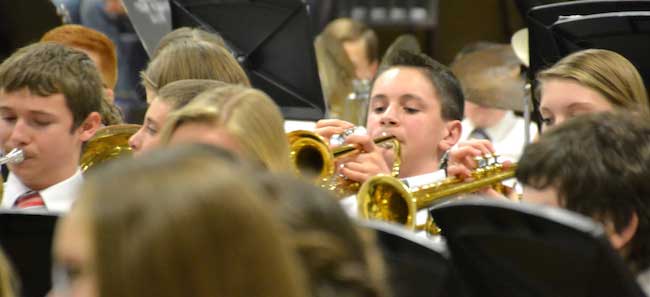 Albion eighth-grader Jacob Thom plays the trumpet during the concert.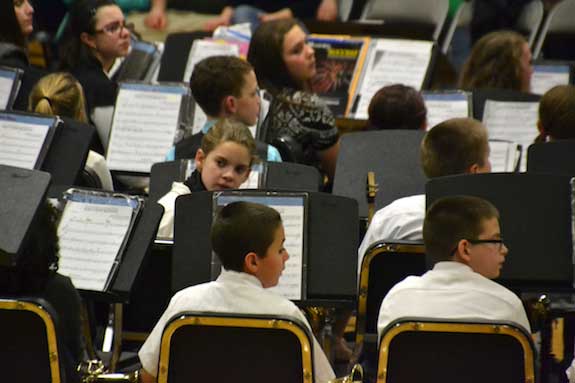 Members of the junior high band wait for their turn to perform.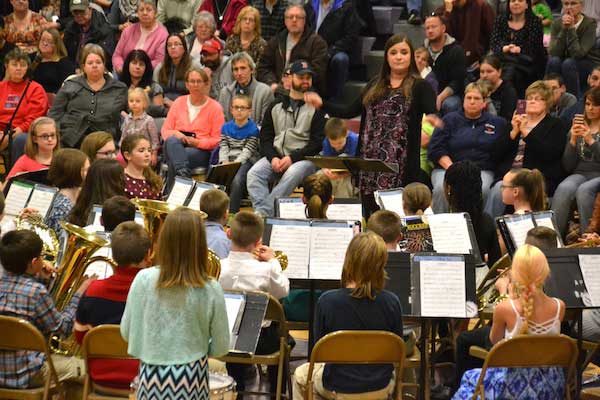 Elementary band teacher Lindsey Fix directs a group of fifth grade musicians.
The Albion music program has been honored the past eight years with national awards through the North American Music Merchants. NAMM has named Albion a "Best Communities for Music Education." The NAMM organization gives out the award to recognize districts that make music a priority, especially in an era of tight school budgets and packed student schedules.