300 stuffed animals add lots of life to Medina Historical Society
MEDINA – Realizing museums can often be stuffy, Georgia Thomas knew they had to come up with something to draw people into the Medina Historical Society, which plans to be open during Medina's Olde Tyme Christmas celebration on Nov. 30.
Then it hit her!
Stuffy?
How about "stuffed"?
Thomas has a ton of stuffed animals, more than 250, which she carted to the museum and started a display. Then she contacted Alice Zacher at the MAAC Thrift Shop and learned they had about 50 stuffed animals there. Thomas went and got them all. Then she learned MAAC's animals all come with adoption stickers so people can "adopt" a stuffed animal, while supporting MAAC in its efforts to help the community.
As an added feature, Thomas hid three Nemo's throughout the museum and the person who finds them will get a year's membership to the Medina Historical Society, which is valued at $20 for a family.
Also, everyone who visits the museum during the Olde Time Christmas Celebration can take a candy cane off the tree.
"Everyone loves candy canes," Thomas said.
Several high school students have volunteered to work at the museum that day, which will be open from 10 a.m. to 4 p.m.
"We are hoping to help kids understand we are preserving Medina's past for the future," Thomas said.
The Medina Historical Society is located in a home built in 1841 at 406 West Ave.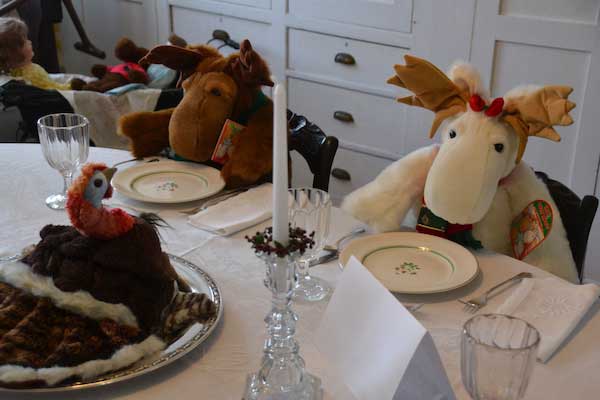 Georgia Thomas dressed up seven moose stuffed animals and they are gathered around the dining room table for a "Moose-giving" with a turkey as the centerpiece. Thomas, a retired sign language teacher, used many of the stuffed animals in her lessons with her students. The turkey, for example, is actually a finger puppet.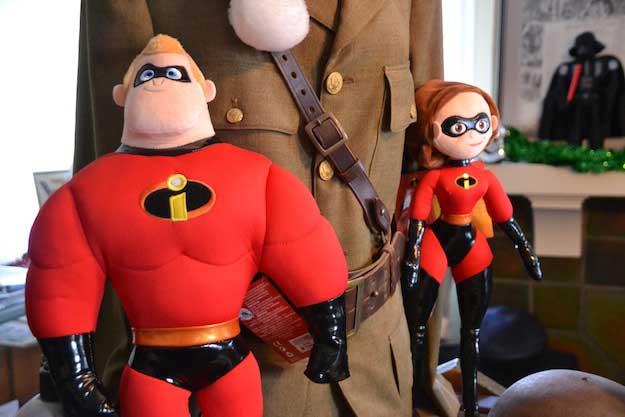 Mr. and Mrs. Incredible are among the superheroes in the military room, which includes several displays about local soldiers. Thomas's late husband, Terry, served in the Vietnam War. His uniform is on display in the room.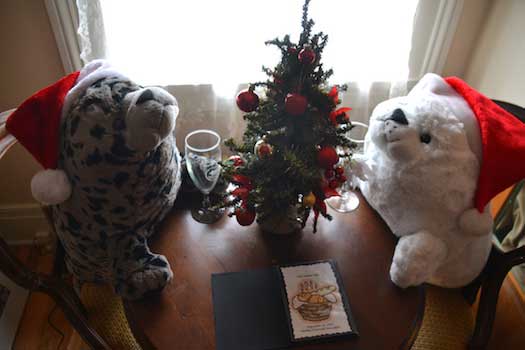 Many of the stuffed animals are wearing Santa hats, or Christmas sweaters. These two seals are enjoying some libations.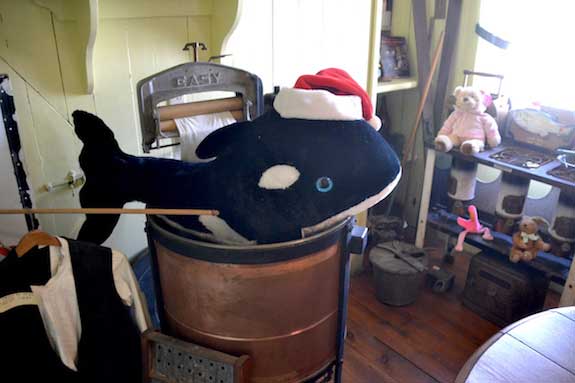 Thomas put in a whale in an old washing tub. The fish in back sings, "Jingle Bells."
The museum is usually open by appointment. The Nov. 30 event is a day when it will be open for the community for regular hours, 10 a.m. to 4 p.m.
Thomas hopes the stuffed animals will bring children and their families into the museum, and hopefully convince some to become members. The membership fees help heat the building and preserve the collection.