300 kids enjoy carnival at Bullard Park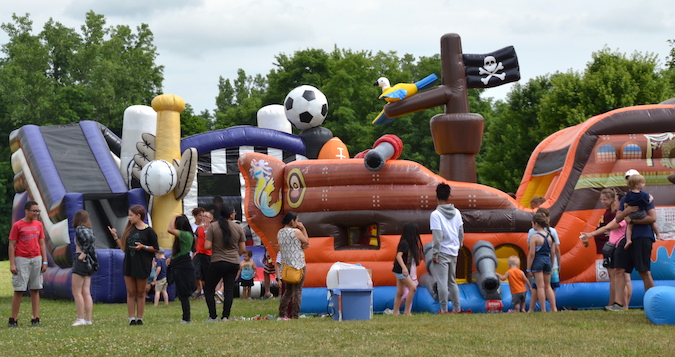 Photos by Tom Rivers
ALBION – There are about 300 children enjoying the bounce houses, games and splash pad at Bullard Park today as part of the annual kids' carnival.
This year it was opened up to kids throughout the county. Medina brought 39 children by school bus to enjoy the fun at Bullard from 10 a.m. to 2 p.m.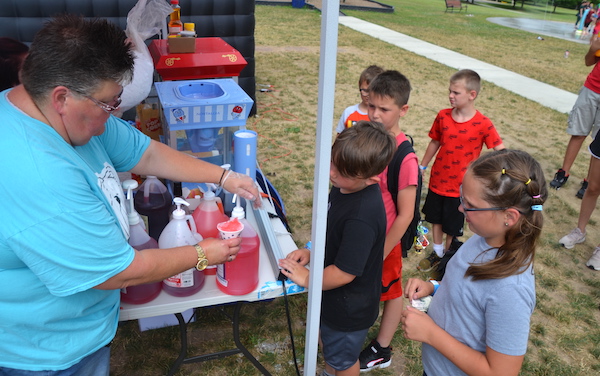 Christina Nenni of Best of Tymes Party Rentals serves snow cones. Best of Tyes brought six bounce houses and many of the games for the kids.
There is a $5 charge for unlimited access to the bounce houses for four hours.
There is also a "Say No to Bullying" magic show throughout the day, presented by Mike Seege from Buffalo.
The Albion Renovation Masonic Lodge also is serving lunch from 11 a.m. to 2 p.m.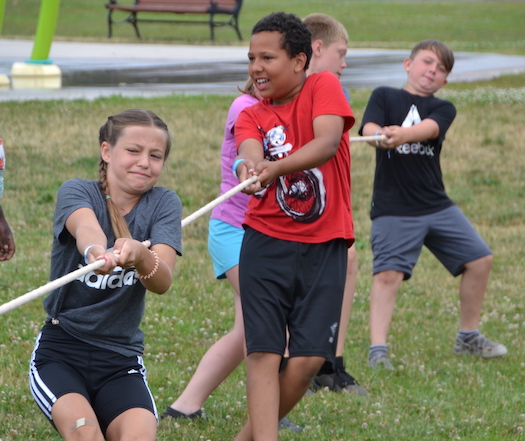 Jocelyn Friedl, left, battles in a tug of war competition.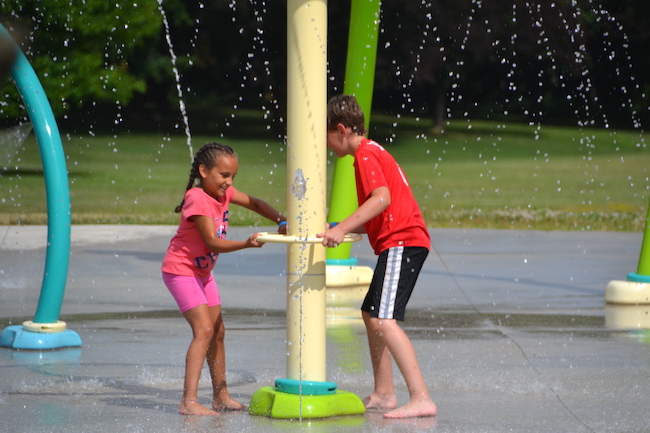 These kids have fun on the splash pad which was added to Bullard last year.