3 towering trees taken down at Mount Albion Cemetery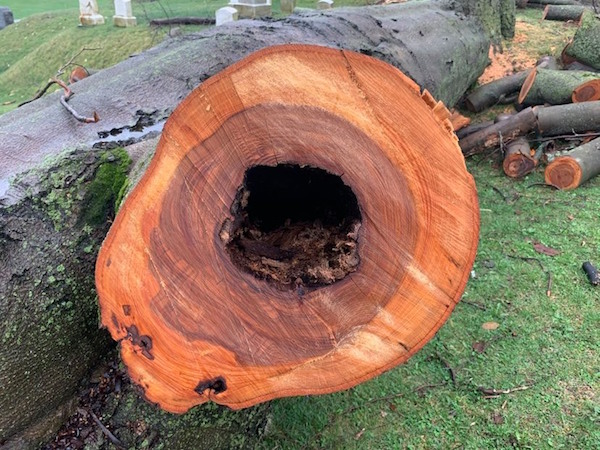 Photos by Tom Rivers
ALBION – A hollowed out limb in an old beech tree is pictured of a tree was taken down last week at Mount Albion Cemetery.
The Orleans County Department of Public Works brought in a bucket truck and tree cutters to cut down three large trees on the east side of the historic cemetery on Route 31. The county also trimmed several other trees.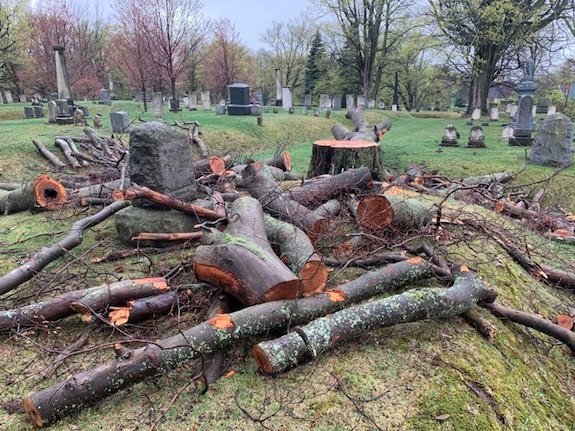 This beech tree is one of the two that were taken down. A maple tree also was brought down.
Jason Zicari, the cemetery superintendent, said the three trees "were totally dead" and posed a hazard to the cemetery.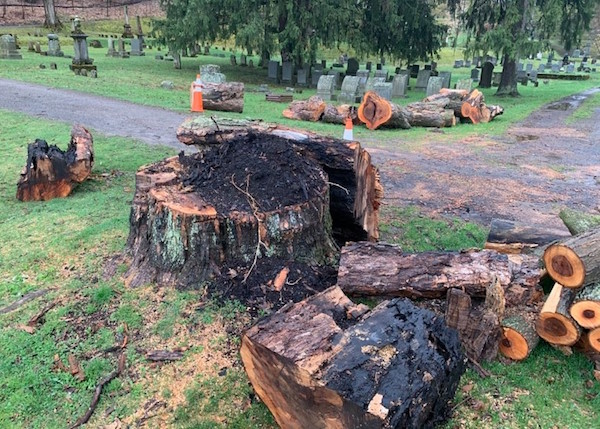 This large maple tree on the eastern edge of the cemetery was cut down. A big piece of the tree blew out in a recent windstorm.
"We don't like to cut down any of the trees," Zicari said. "We try to do everything we can to save them. This is the last resort."
The cemetery staff plans to plant new trees after it cleans up from the three that were cut down.