3 to 5 inches of snow expected today, above-freezing temps on Monday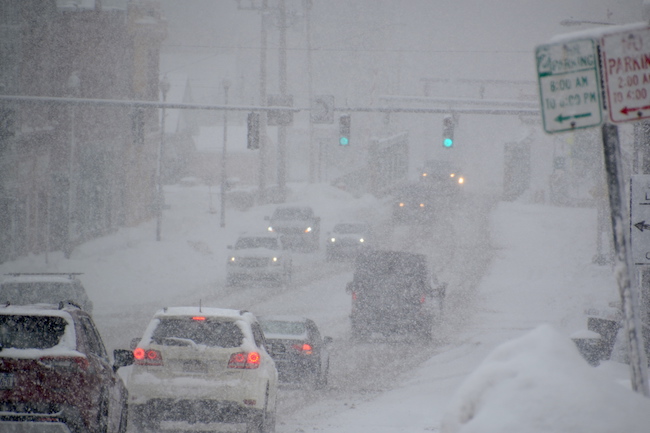 Photos by Tom Rivers
ALBION – Traffic moves slowly on Main Street in Albion at about 9:50 this morning when it was snowing hard with reduced visibility.
Today it is forecast for another 3 to 5 inches of snow in Orleans County with a high near 27, according to the National Weather Service in Buffalo.
Sunday is forecast for a high of 32 and then on Monday, the area will finally see above-freezing temperatures with a high of 39, followed by highs of 40 on Tuesday and 41 on Wednesday.