3 teams try, 1 succeeds in climbing grease pole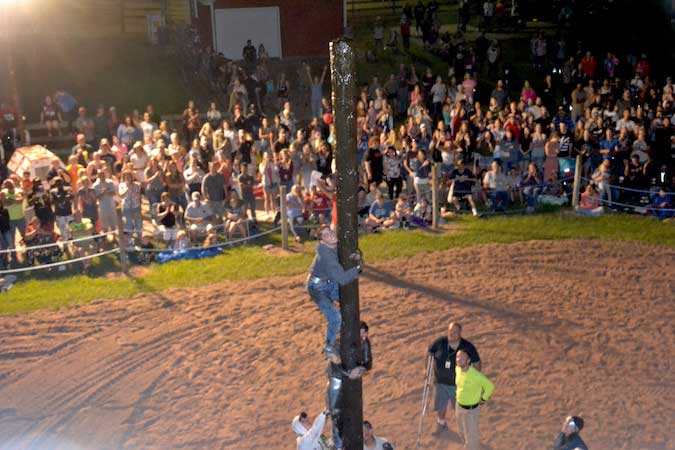 Photos by Tom Rivers
KNOWLESVILLE – Jacob Golding of the Doughboys is close to the top of the grease pole on Friday at the Orleans County 4-H Fair.
The Doughboys started to slip and weren't able to get another team member to the top. They battled for several minutes before toppling in front of a big crowd of several hundred people to cap the fair on Friday night.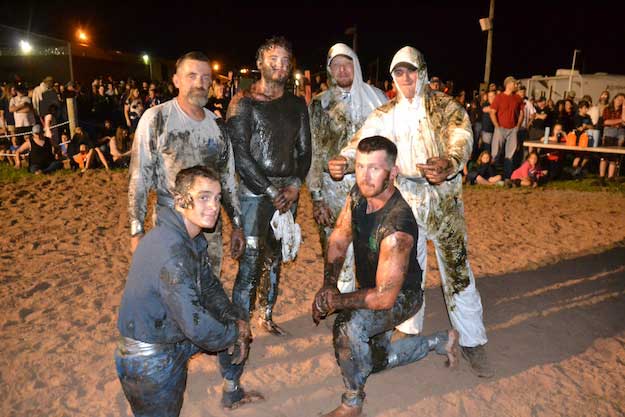 Members of the Doughboys include, front, from left: Jacob Golding of Lyndonville and Ryan Lilley of Lyndonville. Back row: Brian Smith of Lyndonville, Brian Kroft of Albion, Ryan Westfall of Barre and Jeff Arnett of Shelby.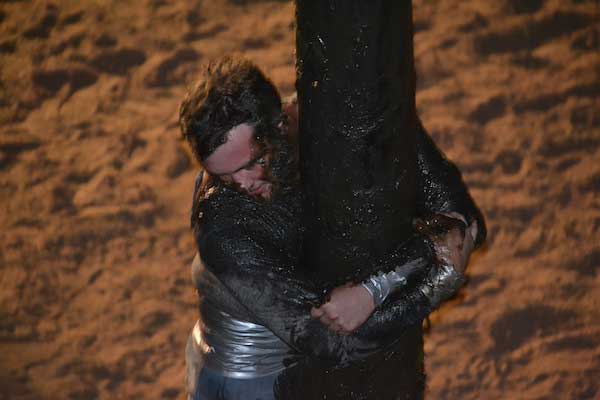 Brian Kroft is covered in grease as the Doughboys tried for several minutes to get to the top.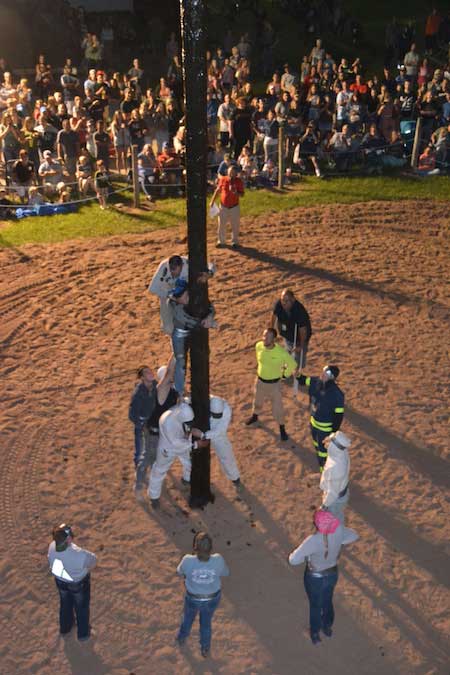 The Doughboys switched the order a few times to see if they could find the right combination.
Ryan Lilley served as the team captain. "We didn't give up," he said.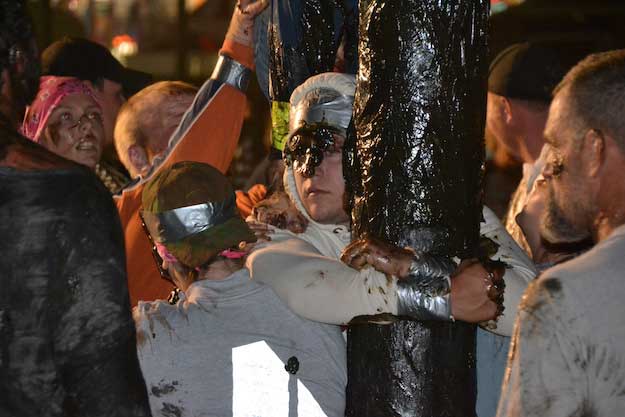 Ben Martin of Medina is at the base of the grease pole for the Greasy Heifers. He got a big gob of grease right in his face. The team tried again to climb the grease pole after an unsuccessful night on Wednesday. Martin was a new recruit for the team, which includes many current and former 4-H'ers from the Beef and Dairy clubs.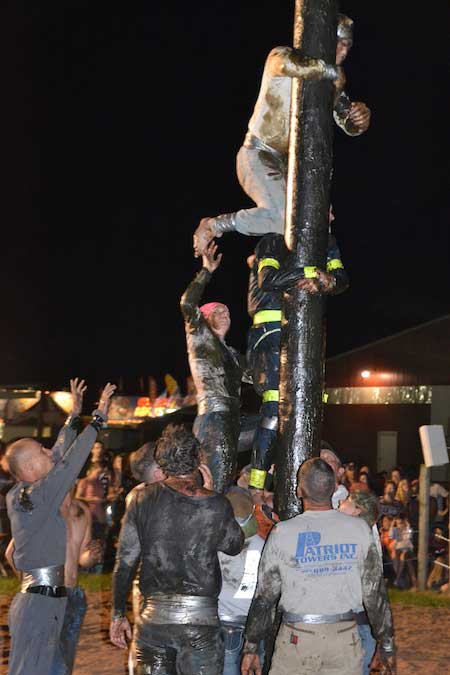 Ben Martin also tried to climb the pole. He is on top in the white shirt. Nicole Mrzywka of Holley is the next person looking to climb for the Greasy Heifers, but the team could keep a solid grip on the pole.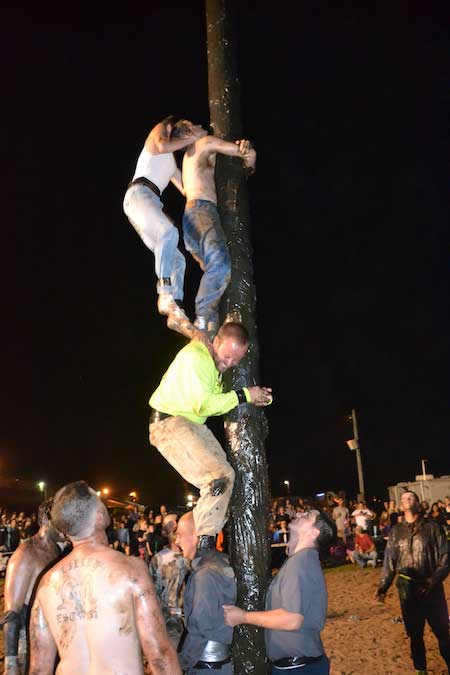 The Grease Monkeys were the lone team to get to the top on Friday and they qualified for the finals tonight at 10:30. Jacob Golding of Lyndonville joined the Grease Monkeys on Friday. He also climbed for the Doughboys. He was able to make it to the top for the Grease Monkeys.
Joseph Ambs is the base for the Grease Monkeys, with Colton Chappius the second man up, followed by Jakob Hering of Albion.
The Grease Monkeys didn't get to the top on Wednesday when they only had four people. They added some members Friday and were successful.
They qualified for the championships tonight.