3 taken to hospital after accident in Murray this morning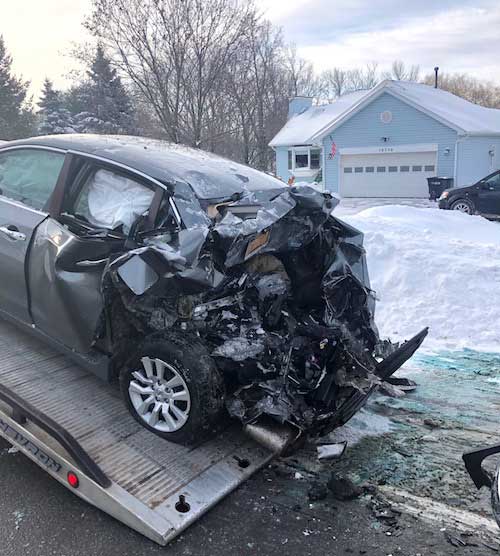 Provided photos
MURRAY – Three people had minor injuries and were transported by Monroe Ambulance this morning to hospitals in the Rochester area after an accident on Ridge Road.
A school bus and a car were stopped on Ridge Road at about 8:10 a.m., when the car was hit from behind by a pickup truck, said Harris Reed, the Holley fire chief.
No additional information is available.
This is the 44th call for the Fire Department so far this year, far more than this time a year ago, Reed said.
UPDATED at 4:53 p.m.: This was actually a three-vehicle accident. There were two vehicles waiting behind the school bus when the pickup hit the Nissan, which then hit another car. The driver of that car was able to steer in the other lane to avoid the school bus, that driver told the Orleans Hub.