3 schools and nearly 200 students join for Summer Music Fest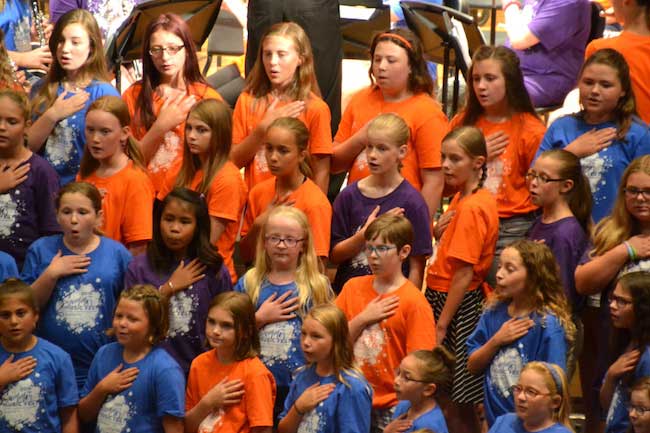 Photos by Tom Rivers
LYNDONVILLE – These students have their hands on their hearts while singing "America the Beautiful" to conclude the fifth annual Summer Music Fest, which includes students in grades 5 to 7 in Albion, Lyndonville and Medina.
Music teachers at the three school districts have collaborated the past five years for the music fest, which started with 76 students the first year and now includes nearly 200.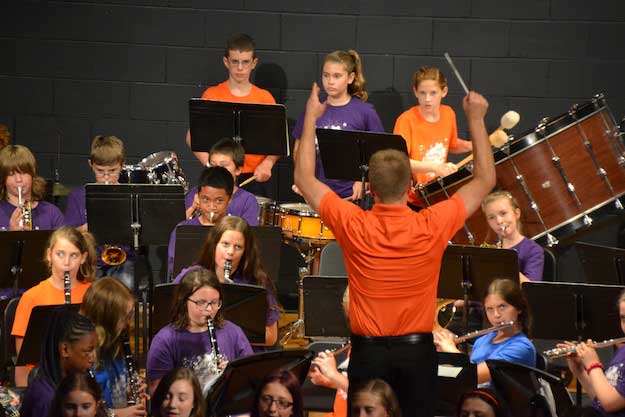 John Bailey, a band teacher at Lyndonville, leads the group for one of the songs. The teachers took turns leading different numbers.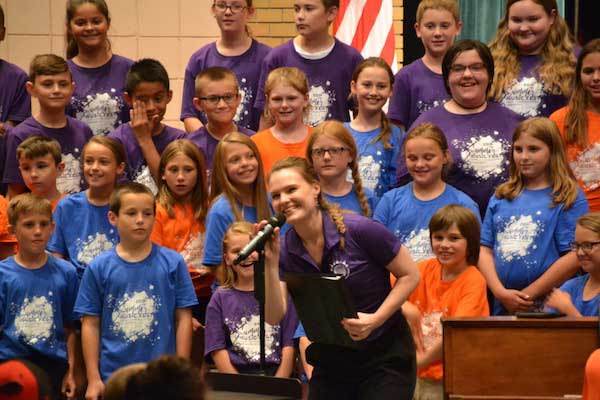 Anna Atwater, a chorus teacher at Albion, introduces one of the songs, "Feel the Beat!" Students also sang, "Alleluia! I will Sing," "Gonna Ride that Freedom Train" and "How Far I'll Go."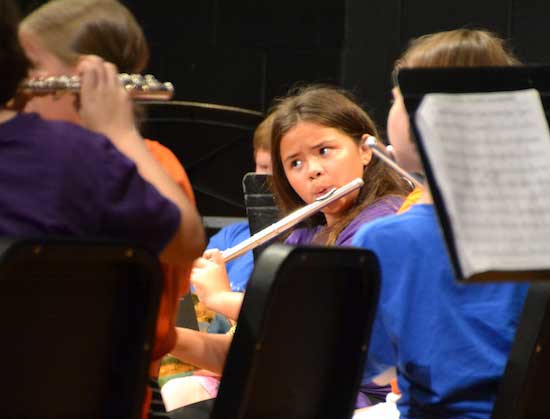 An Albion student plays the flute in the combined band.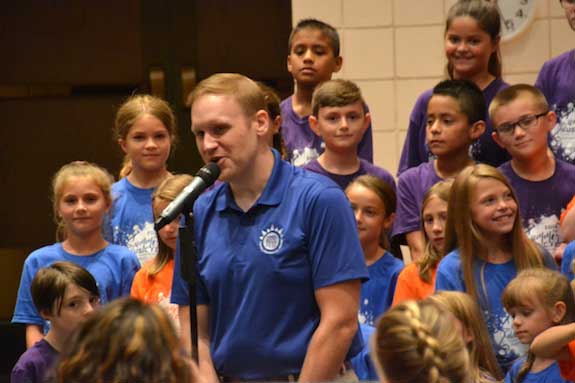 Jeremy Rath, a new music teacher at Medina, introduces the song, "Gonna Ride that Freedom Train." Rath joins Medina after working at Kendall Central School.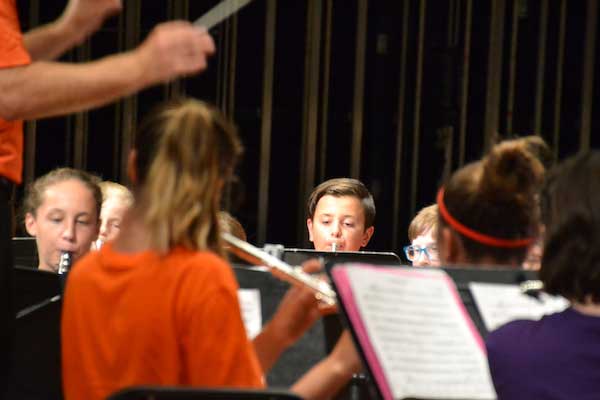 The students rehearsed on Monday, Tuesday, Wednesday and Thursday for the concert, which was Thursday evening at Lyndonville Central School.
The music fest is a chance for students to keep their singing and instrument skills sharp, while also connecting with friends and kids from other local districts.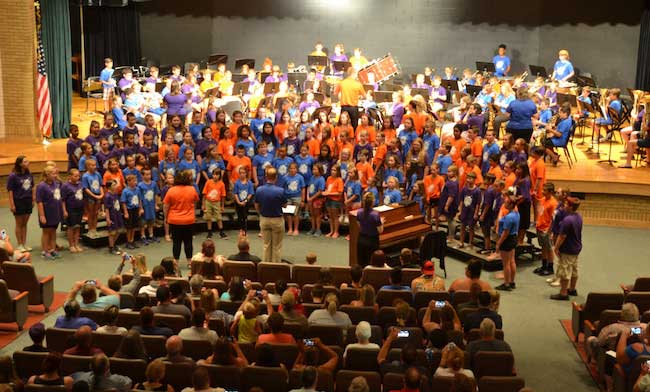 The combined chorus and band perform the final selection, "America the Beautiful." Lyndonville students are wearing orange, while Albion is in purple and Medina in blue.