3 more inches of snow expected by Saturday morning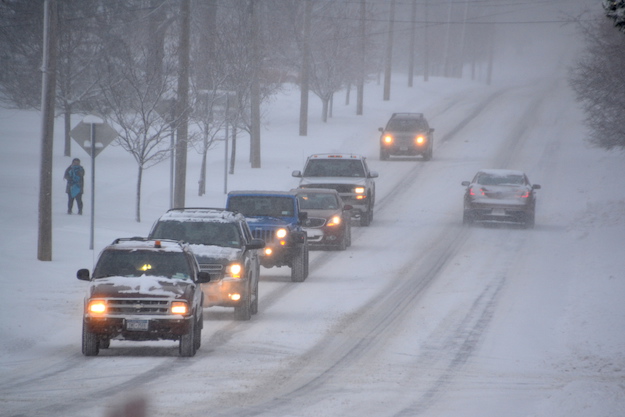 Photos by Tom Rivers: Traffic moves slowly on Route 98, just north of the Erie Canal, in Albion on Thursday morning while the area was gripped in cold and snow.
Today will also be freezing, with a high temperature of 23.
The National Weather Service has issued a Hazardous Weather Outlook for Orleans and several other Western New York counties because about 3 more inches of snow is expected this evening through Saturday morning.
Temperatures should then warm up to a high of 42 degrees and the precipitation should change to rain by Saturday afternoon, the Weather Service said.
Sunday is forecast for a high of 34 with some rain and snow showers.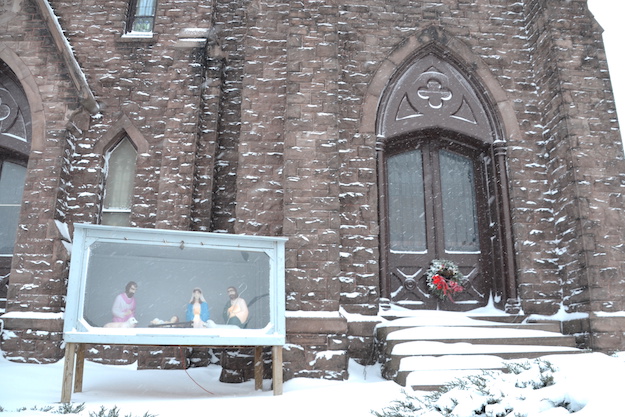 The First Presbyterian Church has a Nativity display out in front by Main Street in Albion.