3 injured in head-on collision on Ridge Road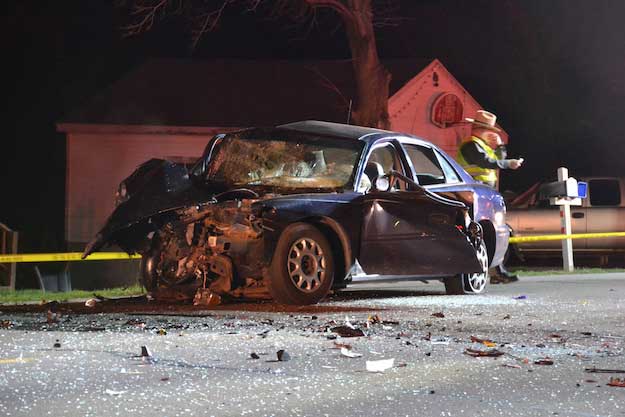 Photos by Tom Rivers
GAINES – The driver and passenger in this car were injured in a head-on collision on Ridge Road at about 8:30 p.m. The accident shut down Route 104 from Gaines Basin to Gaines-Waterport Road. The two injured in the car were taken by ambulance to Strong Memorial Hospital.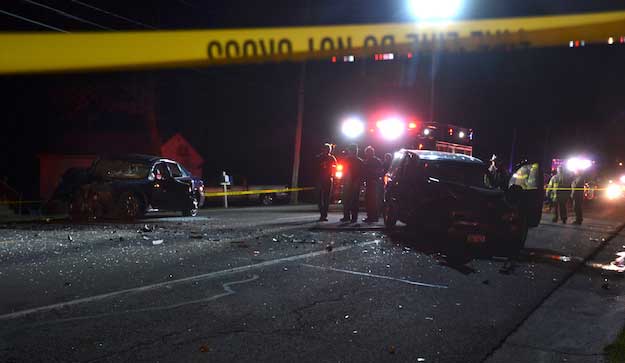 The driver of the van at right had minor injuries. The Orleans County Sheriff's Office and State Police were both at the scene investigating the accident. The Albion Fire Department also has been at the scene.
No additional information is available.