3 injured in Albion accident after a driver dozed off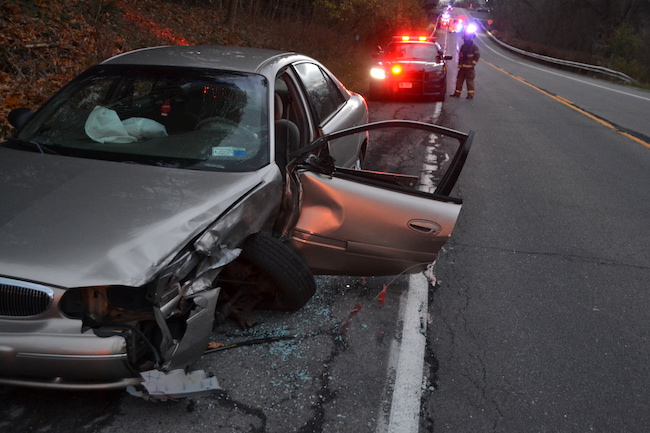 Photos by Tom Rivers
ALBION – The driver of this Buick LeSabre fell asleep while driving on Route 31 in Albion, causing an accident where three people were transported for medical care, a state trooper said.
The driver fell asleep at about 4 p.m., just east of the Eagle Harbor Road intersection. The driver was injured and taken by COVA ambulance to Strong West in Brockport for what are not believed to be serious injuries.
Albion firefighters needed to extricate the driver because the door was damaged and wouldn't open.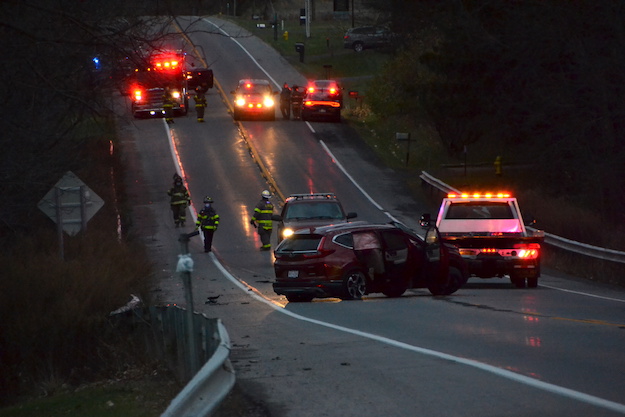 Two people in this SUV were injured and taken to Medina Memorial Hospital. One person had a head injury and another had lacerations. Those injuries aren't believed to be serious, a state trooper said.
Albion firefighters also cleaned up glass and debris on the road from the accident. No other information is available.