3 injured in accident this afternoon in Gaines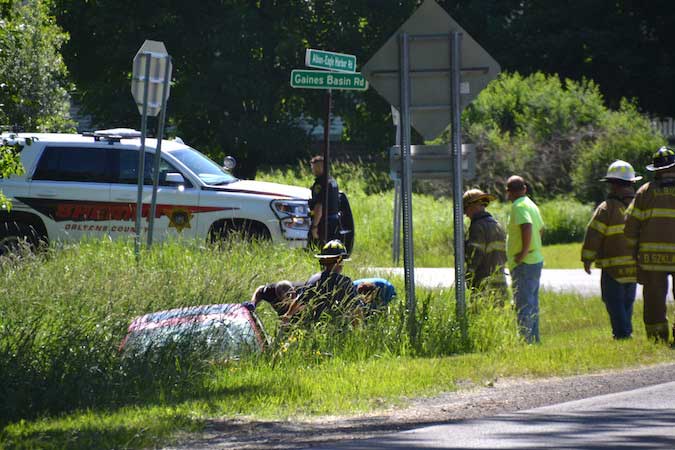 Photos by Tom Rivers
GAINES – Albion firefighters and an Orleans County Sheriff's deputy check on the driver of a car that went off the road after an accident just before 4 p.m. today at the intersection of Gaines Basin and Albion-Eagle Harbor roads.
The driver of the car, a woman, was taken by COVA to Strong Memorial Hospital with injuries that deputies say are not life-threatening.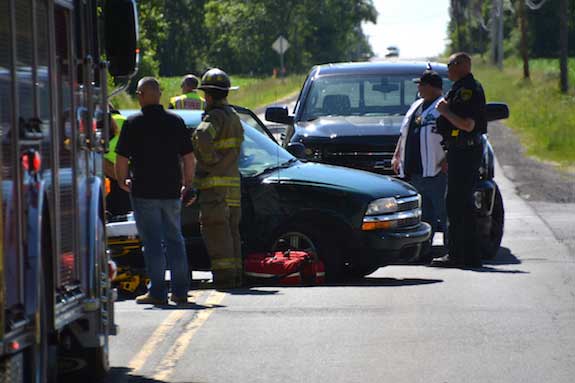 The driver of this truck in front was ticketed for failure to yield when he entered the intersection, Undersheriff Chris Bourke said. The driver and his daughter were taken by Medina Fire Department ambulance to Medina Memorial Hospital for injuries that aren't serious, deputies said.