3 injured in 2-vehicle accident in Clarendon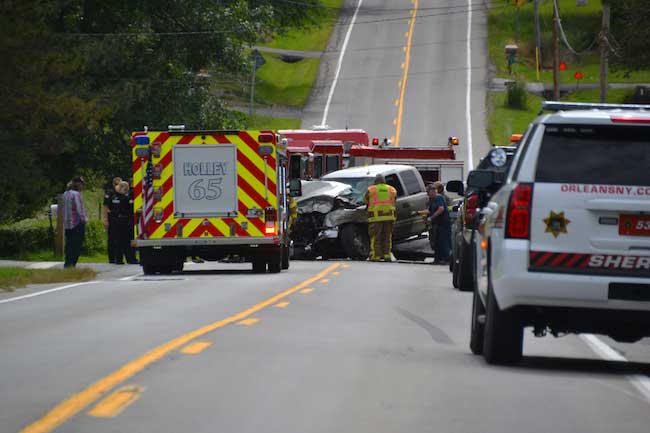 Photos by Tom Rivers
CLARENDON – Three people were taken by ambulance after two pickup trucks collided in an accident in Clarendon this afternoon at about 2:15 p.m. Monroe Ambulance transported people with two ambulances and COVA in Albion also transported a patient.
The injuries didn't appear to be life-threatening, said Jon DeYoung, Clarendon's fire chief.
The accident happened at the intersection of Powerline Road and Route 237.
The top photo shows Glenside Automotive getting ready to tow away a badly damaged truck. The driver of this truck failed to stop at a sign on Powerline Road, a state trooper said. Two people in this truck were taken by ambulance.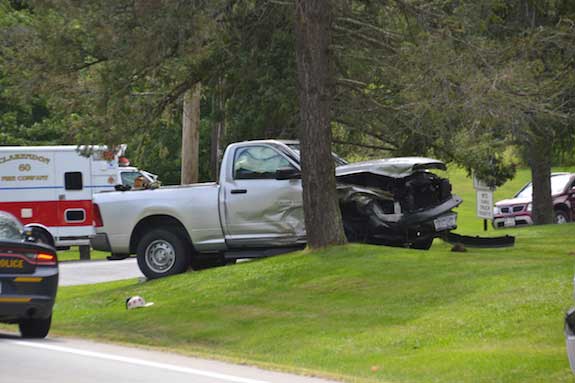 This pickup, a RAM 1500, was headed northbound when the other truck pulled into the intersection.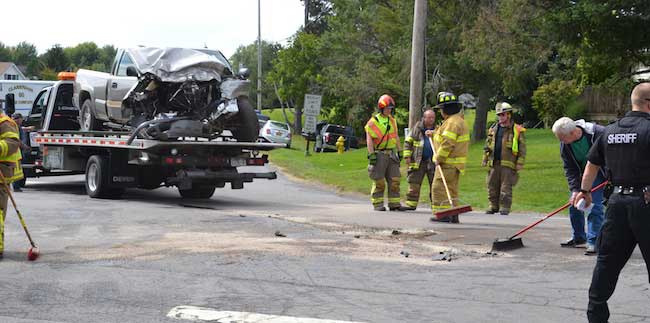 Clarendon and Holley firefighters work to clean up the scene after the accident, which shut down a section of Route 237.