3 houses taken down in Albion to make way for DePaul project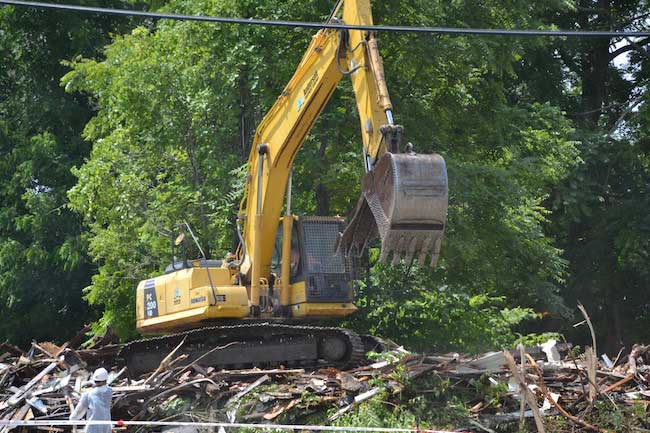 Photos by Tom Rivers
ALBION – A contractor is removing three houses on Liberty Street to make way for a 40-unit housing project proposed by DePaul Properties of Rochester.
DePaul last week started demolishing three unoccupied houses on Liberty Street, between the railroad tracks and Beaver Street.
DePaul is planning to have 36 one-bedroom units and four two-bedroom units. The one bedroom units can have up to two people and the two-bedroom apartments have room for up to four people.
DePaul will have staff on site to oversee the apartment complex, and also to take residents to appointments with a DePaul van.
DePaul is designing the project to support people with disabilities, including senior citizens and veterans. The organization will do extensive background checks for credit, criminal and sex offender history and evictions.