3 displaced by fire in Medina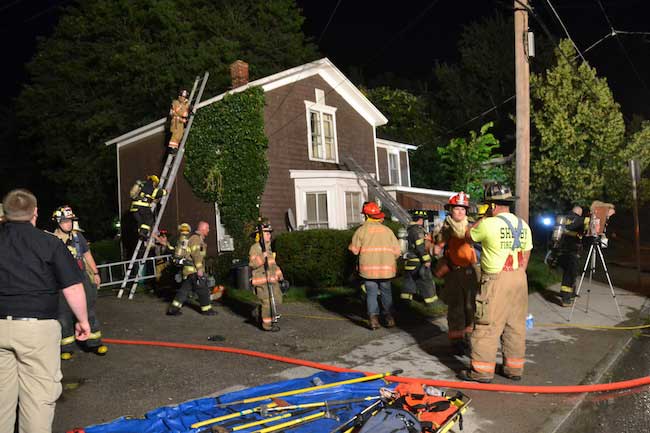 Photos by Tom Rivers
MEDINA – Firefighters worked to put a fire in the attic, the back of the building and the basement tonight at this house at 731 South Main St.
Three people are displaced by the fire, which filled the house with smoke. The house has two apartments and three tenants. The Red Cross will be on scene to assist the residents, said Jonathan Higgins, a captain with the Medina Fire Department.
One of the tenants had minor injuries but declined medical treatment, he said.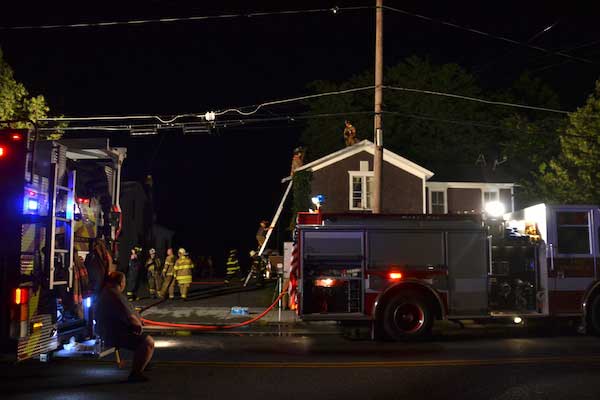 Firefighters were dispatched to the scene at 9:19 p.m. There were flames inside and "lots of smoke," Higgins said.
Medina, Shelby and Lyndonville firefighters responded to the scene, with Ridgeway and COVA on standby.
Higgins said the fire remains under investigation.