275 attend For Women Only event, raising $5K for Orleans County cancer patients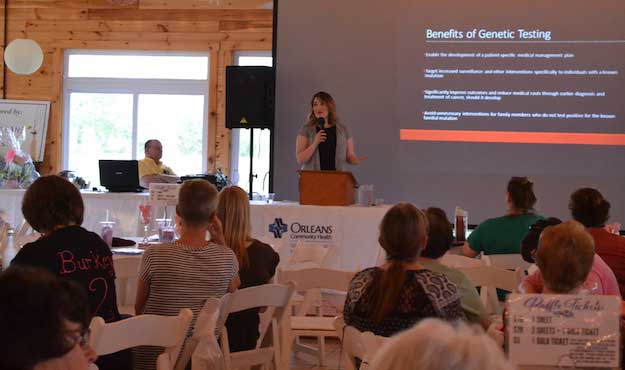 Provided photos
LYNDONVILLE – The 21st annual For Women Only event last week attracted a crowd of 275 people and raised $5,000 to support cancer patients in Orleans County.
The top photo shows Jessica Salamone, a certified genetic counselor from Elizabeth Wende Breast Clinic.
Salamone worked at the University of Rochester Medical Center for 10 years, providing genetic counseling to patients in a variety of settings including reproductive, pediatric and cancer genetics. She is an adjunct faculty member at Rochester Institute of Technology, teaching medical genetics and introductory genetic counseling.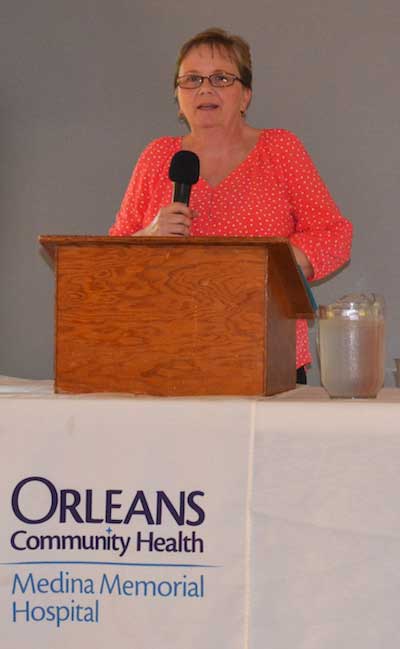 Amy Murray, an ovarian cancer survivor, shared her story and related to women to "listen to their bodies." If something doesn't seem right, Murray urged the women to have it checked out. She just had a check-up the day before the event and is cancer free.
Cancer survivors were recognized at the event for their strength, courage, hope and inspiration.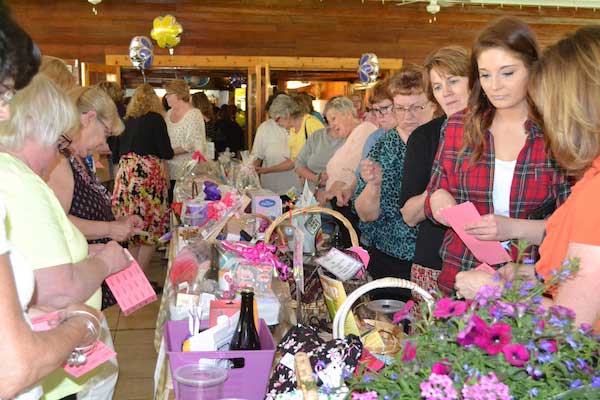 The event included vendors and a Chinese Auction. The money raised from For Women Only goes to Orleans Community Health for the cancer services program, which assists women who are unable to afford screening due to insufficient or no insurance.