26 community members give Kendall students mock job interviews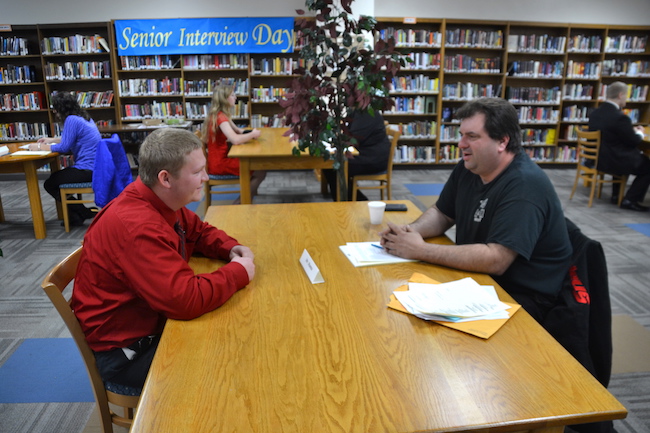 Photos by Tom Rivers
KENDALL – Hunter Winkley, a senior at Kendall, is interviewed by Tony Manno, owner of A & M Automotive and Transmission on Route 31 in Fancher. Manno was one of 26 community members who volunteered to interview seniors today during the annual interview day to help prep seniors for the job market.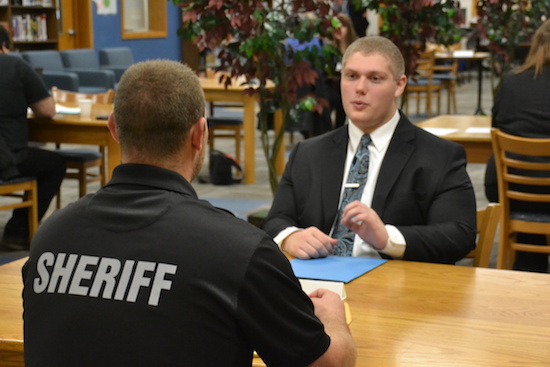 Chad Miller, a senior interested in a career in law enforcement, is interviewed by Deputy Jeff Cole, an Orleans County deputy and a Kendall graduate.
Tom Rivers, Orleans Hub editor, interviewed one of the students, Richard Wolf, who is interested in a career in automotive journalism.