250 attend Hospice's first time 'Reverse Raffle'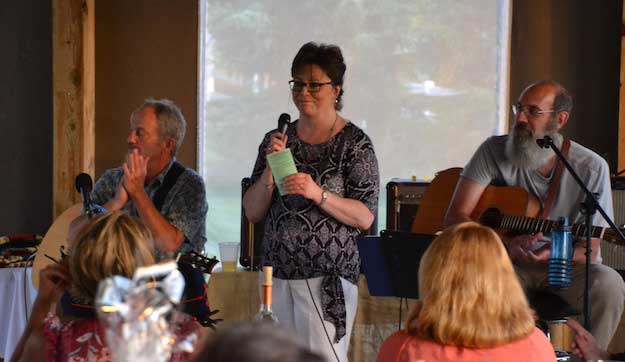 Photos by Tom Rivers
MEDINA – A crowd of 250 people attended a new fundraiser on Friday evening for Hospice of Orleans. The Reverse Raffle included a grand prize of $5,000.
Kellie Spychalski, executive director of Hospice, thanks the Hospice supporters for attending the event at Leonard Oakes Estate Winery.
Doug Syck, left, and Joel Allen, right, are members of the Crandall Wood and Main Band which also includes former Albion Mayor Dean Theodorakos.
Crandall Wood and Main are the names of the roads where the three members live, although Theodorakos has moved from Main Street in Albion.
Hospice provides care and comfort to patients facing advanced illnesses. Spychalski joined the organization as CEO last year after leading the Niagara County, Opportunities Unlimited. Prior to that, Spychalski worked 21 years for the Arc of Orleans, including two years as executive director.
"Everyday is a gift to work at Hospice because we know what we do means so much to so many people," she told the crowd on Friday.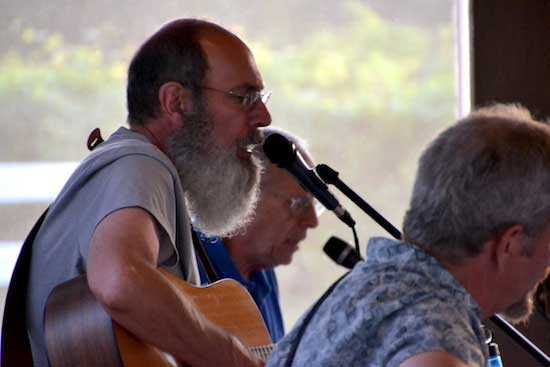 Joel Allen sings with the Crandall Wood and Main on Friday.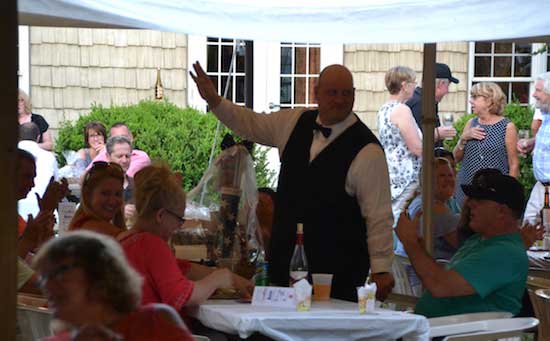 Jarred Saj was recognized for selling the most tickets for the benefit on Friday. Spychalski also said Saj was the best dressed for the event.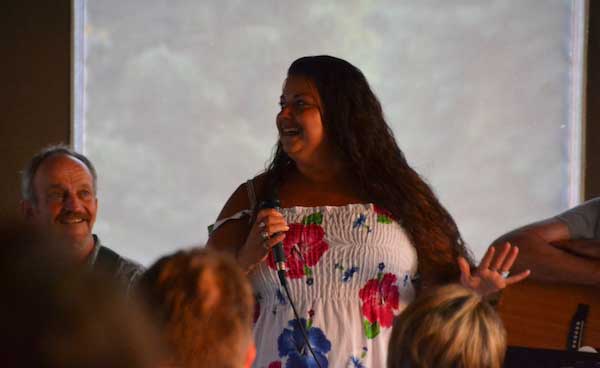 Terah Slack thanked Hospice for its care of her grandmother. Slack especially noted the work of Brittany Dix, a music therapist who is also Hospice's development director. While dementia took away Slack's grandmother's ability to recognize many family and friends, she would tap her feet and snap her fingers to music by Dix.
"The music really connected with her," Slack said.
Slack's mother Pam Canham, a Hospice volunteer for more than 30 years, said the music therapy is another example of the many services provided by Hospice.
"People might not realize the extra things Hospice does," she said.
Brittany Dix, a music therapist, agreed to sing one song at the Hospice benefit after Slack gave a testimonial about the impact of Dix's work. Dix sang, "Folsom Prison Blues," which was made famous by Johnny Cash.