250 attend Father-Daughter Dance in Albion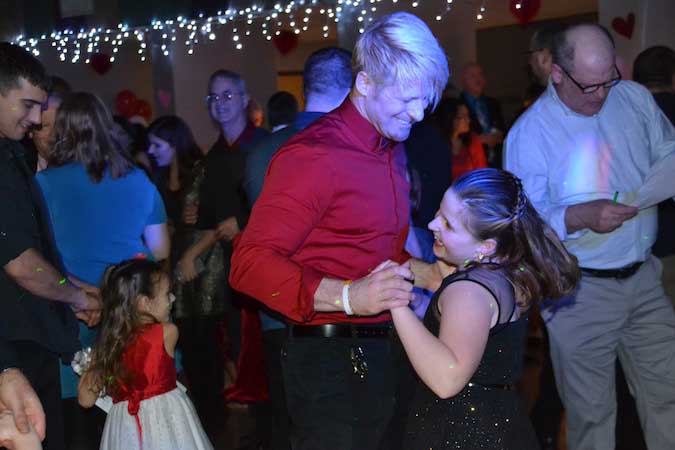 Photos by Tom Rivers
ALBION – Eric Flugel dances with his daughter Autumn during the 19th annual Father-Daughter Dance this evening at the Ronald L. Sodoma Elementary School.
The event was attended by about 250 people, the largest crowd in the event's history. Only once before did the event top 200 people. Harvest Christian Fellowship in Albion organizes the annual dance held on the Friday near Valentine's Day.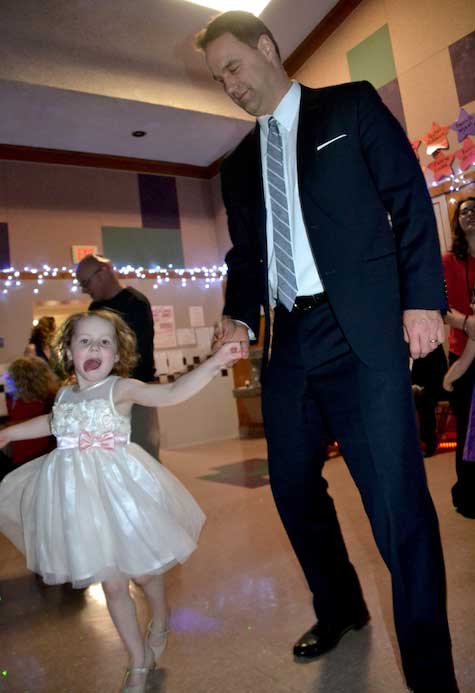 Nate Varland of Batavia attended the dance with his daughter, Abigail, 4.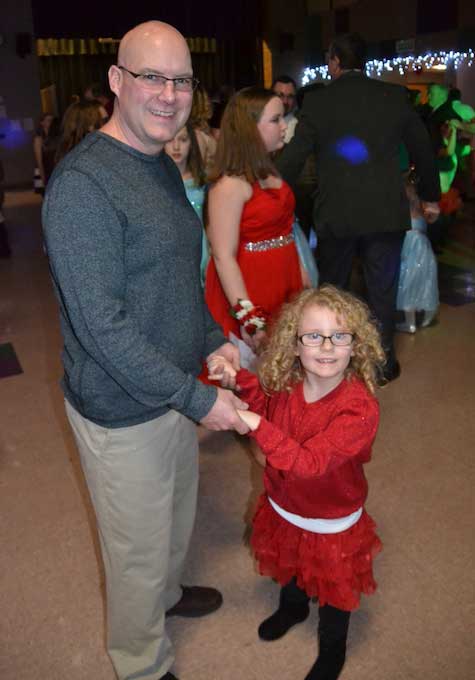 Kevin Lemcke of Albion dances with his daughter, Keira, 6.