250 attend candlelight walk in honor of Brooke Allen, Ricky Forder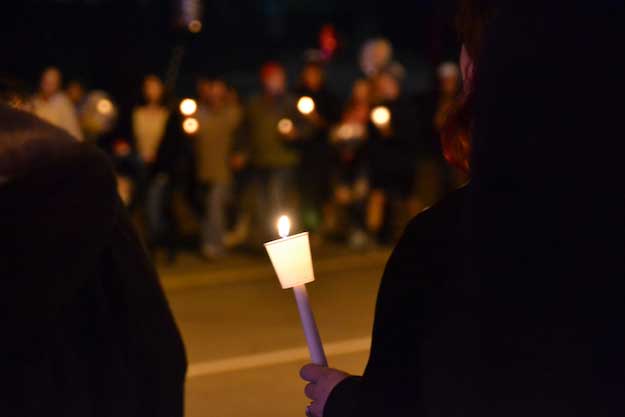 Photos by Tom Rivers
LYNDONVILLE – A mourner holds a candle outside Bill's Sub Shop while a procession passes on Main Street at about 7:30 this evening.
About 250 people attended the candlelight walk in honor of Brooke Allen, 21, and Ricky Forder, 20, two recent Lyndonville graduates who were killed in a car accident on Oct. 10 on their way to work at Lake Ridge Fruit, an apple packing facility on Route 104 in Gaines.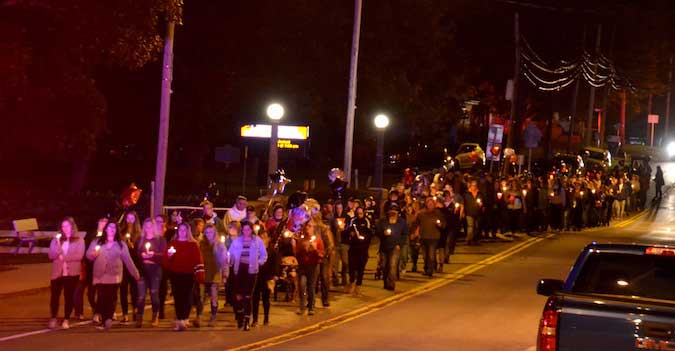 The group walks down Main Street. They had an escort in a sheriff's patrol car driven by Deputy John Doyle.
The walk began at the school on Housel Avenue and then proceeded to the baseball field on Lake Ave. Many brought their own candles and balloons.
"It ripples through the whole community," one of the mourners said of the tragic deaths.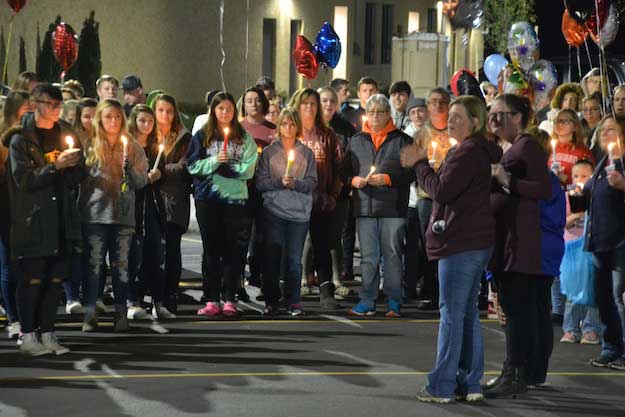 Amanda Howell, second from right in front, is Brooke's mother. Howell thanked the community for its support since the car accident.
"I don't have the words to express," she said. "Thank you. Thank you."
Brooke graduated from Lyndonville in 2016. Among her survivors is a 1-year-old son, River.
"She was one of the sweetest people you ever knew," said her friend, Meghan Gapa, 28, of Lyndonville. "She could also be sassy and tell it like it is."
Forder graduated from Lyndonville in 2018. He played on the school's basketball and baseball teams. He enjoyed making his friends and family happy, going fishing and dancing to music.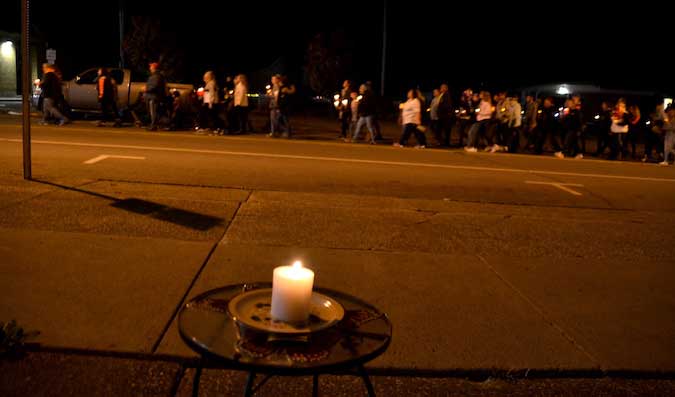 This candle is outside Bill's Sub Shop on Main Street.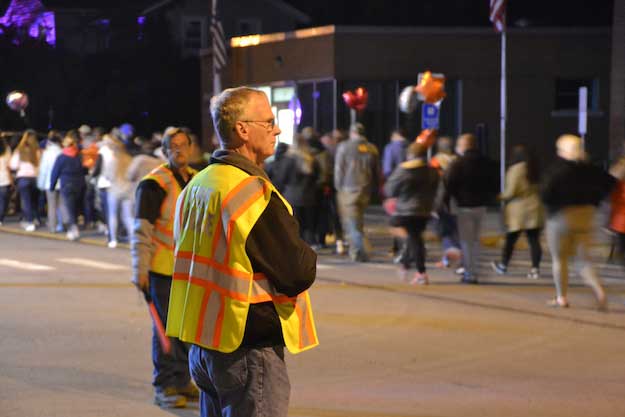 Wes Bradley, a member of the Lyndonville Fire Department, helped direct traffic. He removed his hat and stood at attention out of respect when the mourners walked by.