25 kids from Orleans head out for week of fun at camp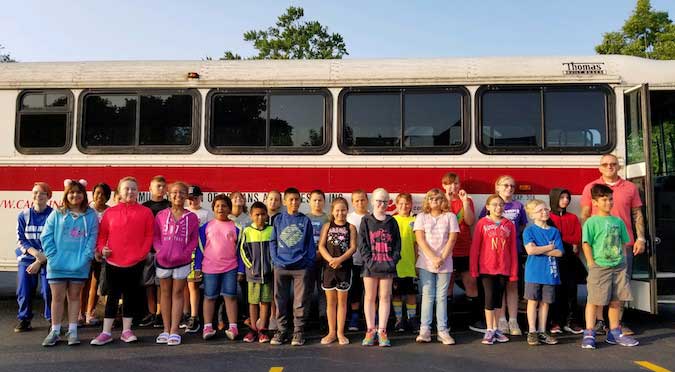 Photo courtesy of Andrew Szatkowski
ALBION – A group of 25 kids from Orleans County headed to camp this morning. They met at 6:30 a.m. at the parking lot for the Main Street Store in Albion. They are headed to the Salvation Army Camp in Penn Yan.
The 25 kids is up from the 22 last year. They will be at camp until Monday.
"We have had a great response in the communities, with many of the families being first time campers, so the awareness is spreading," said Andrew Szatkowski, who volunteered to help families complete the online paperwork to apply for camp.
A donation from the Medina Area Association of Churches helped cover the cost of transportation for the kids to camp. Mackenzie Sullivan and Lu Ann Moriarty volunteered as nurses for medical checks before the trip. Andrew Szatkowski and his wife Sara are volunteering as chaperones.
Salvation Army's Long Point Camp is open for kids ages 6 to 12 with no fee. The camp is funded through donations from the Red Kettle drive.
Szatkowski urges families to consider the camp next year and be on the look out for the camp signups in the spring.