4-Hers compete in beef show's return at fair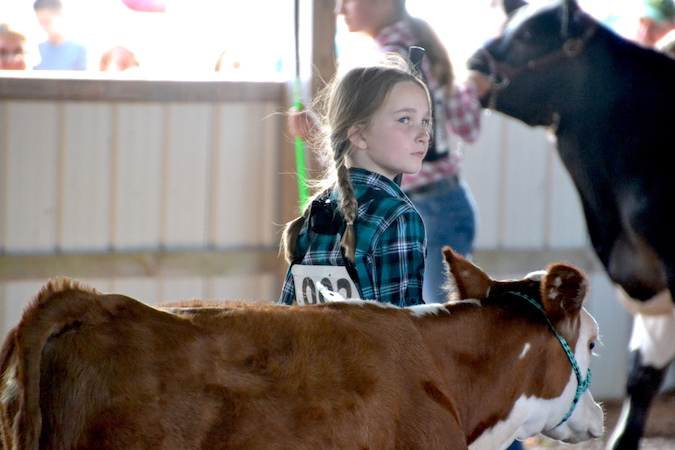 Photos by Tom Rivers
KNOWLESVILLE – Evelyn Paratore, 9, of Corfu watches the judge and keeps her steer under control during the novice showman event during the beef show on Tuesday at the Orleans County 4-H Fair.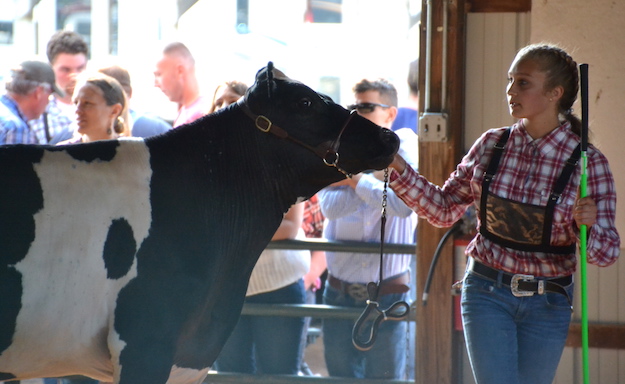 Teanna Church, 14, of Holley competes in the beef showmanship competition on Tuesday. She was one of 24 members of 4-H in the beef showmanship, featuring some of the biggest animals at the fair. Tuesday was a return of the beef show after last year's fair was cancelled due to Covid-19 restrictions and concerns.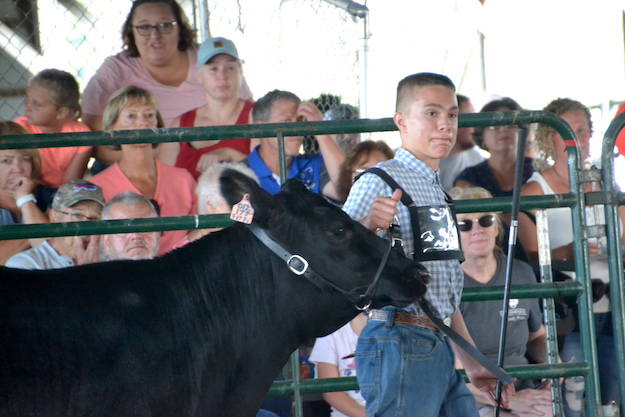 Carter Kuipers, 13, of Byron won the event and was named the beef master showman.  The showman need to keep the animals under control while leading them in the ring and help them square up while standing to best display their attributes.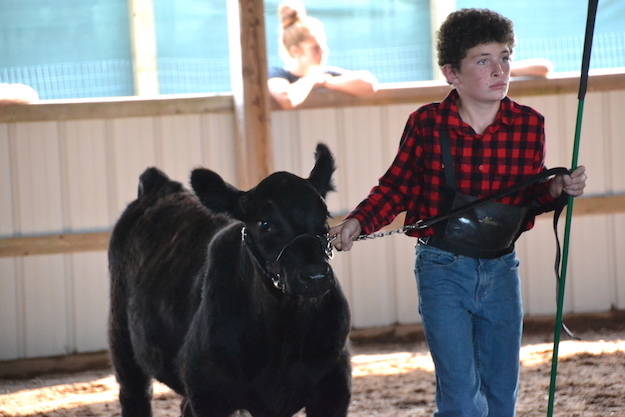 Matthew Bloom of Albion shows this smaller steer in the novice showman competition.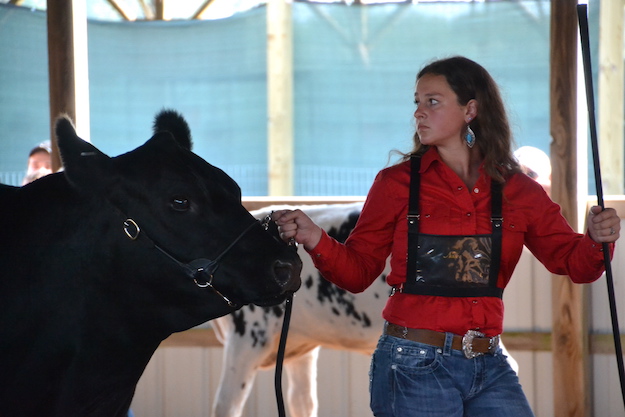 Kaylee Nesbitt, 18, of Lyndonville keeps her eyes on the judge while leading a steer around the show ring. She was named the reserve master showman for beef.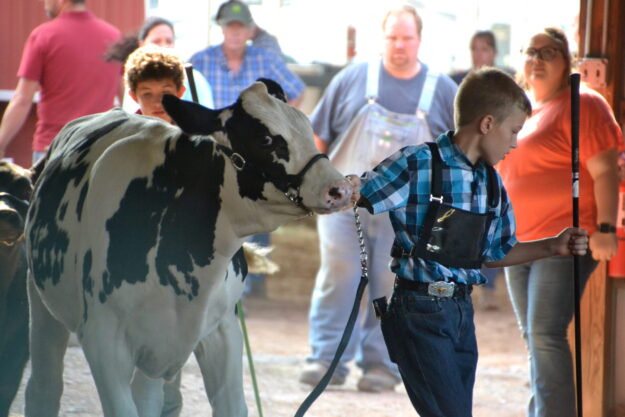 Carter Kuipers, 9, of Byron leads a large beef animal around the show ring.