2,300-mile Great Race passes through Barre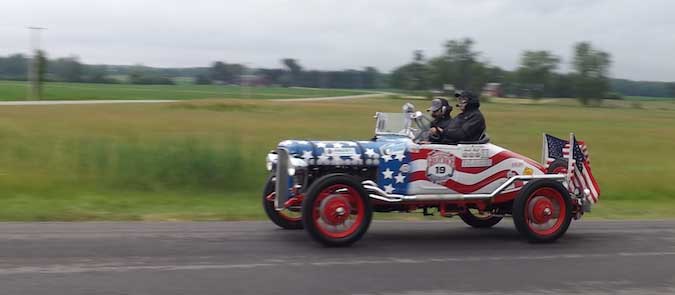 Photos courtesy of Patty Andrews
BARRE – Participants in the Great Race passed through the Town of Barre today after the 9-day competition started in Buffalo with the cars headed to Rochester.
Patty Andrews took these photos of cars at the corner of Bragg Schoolhouse Road and West Barre Road.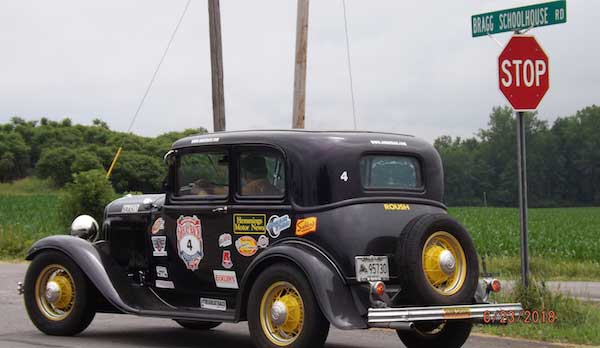 The race started at the Buffalo Transportation Pierce-Arrow Museum. The competition ends 2,300 miles later in Nova Scotia, Canada. This is the 35th annual Hemmings Motor News Great Race and the first time the event started in Buffalo.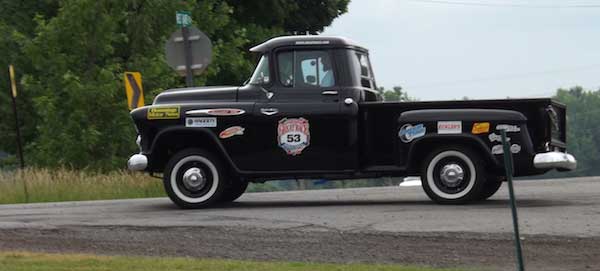 The race offers more than $150,000 in prizes to participants. There are about 150 drivers of antique cars (built in 1972 or earlier). The participants are given their daily route navigation map only 30 minutes prior to the start each day.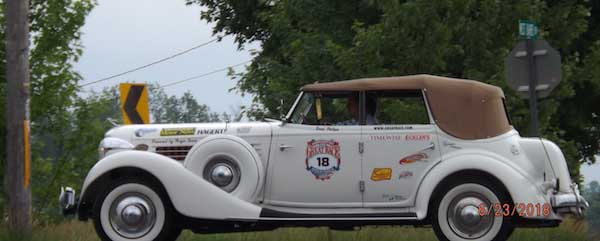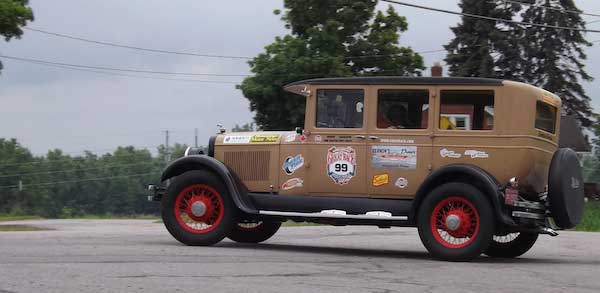 For more on the Great Race, click here.