220 attend Ministry of Concern's first-ever gala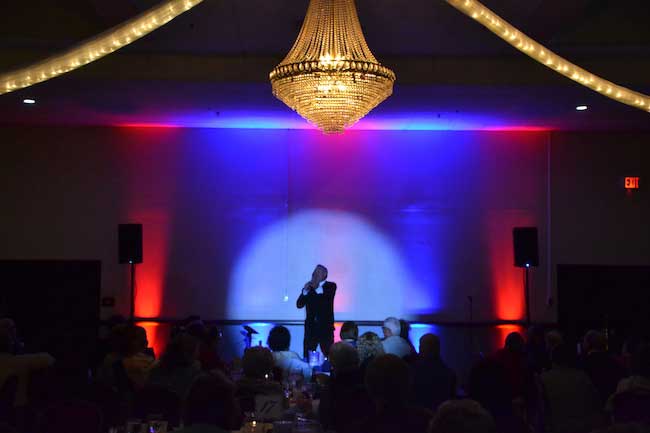 Photos by Tom Rivers
BATAVIA – Jimmy Mazz performs his "Legends and Laughter" show on Saturday at the Quality Inn and Suites in Batavia during a fund-raising gala for the Genesee-Orleans Ministry of Concern. About 220 people attended the event, which included a buffet dinner, live auction, door prizes and basket raffle.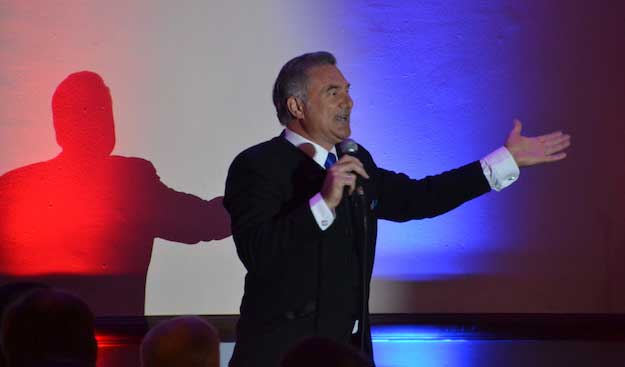 Mazz is a Las Vegas-style entertainer who performs songs by Rob Stewart, Frank Sinatra, Tony Bennett, Elton John, Johnny Cash, Garth Brooks, Bruce Springsteen and many others.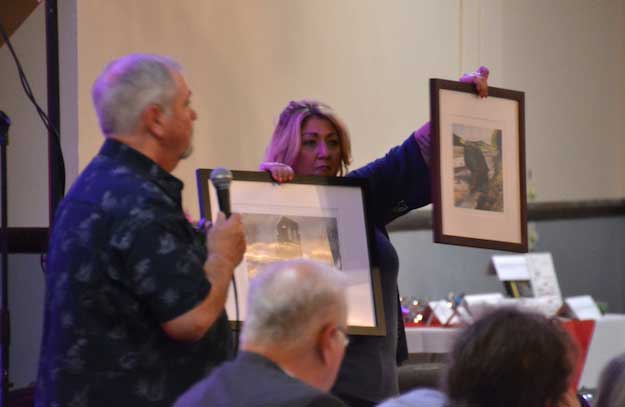 Mary Jo (MJ) Norgaard holds artwork by Arthur Barnes of Medina, which were up for bid at the auction. Lynn Tyler of Kendall served as the auctioneer.
Norgaard is an advocate for Ministry of Concern and leads the Just Friends mentoring program. Before the gala on Saturday, Just Friends held a "Friendship Day" in partnership with the Orleans County Sheriff's Department. About 60 people attended that event at the Albion Free Methodist Church. That event was part of a celebration of National Police Appreciation Week.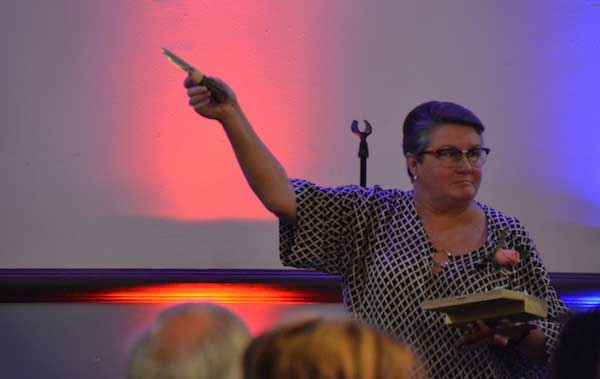 Sherry Tyler holds a hand-carved knife by Rod Hoover. The knife with black walnut and holly wood handle was among the items at the live auction.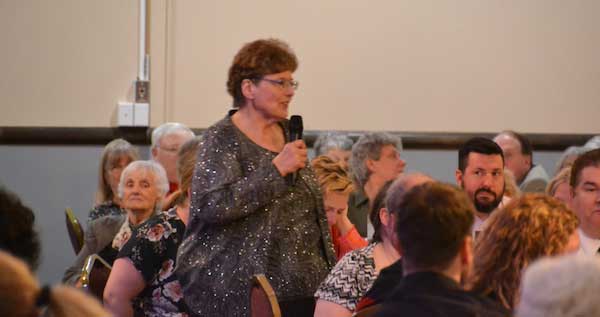 Nyla Gaylord, executive director of the Ministry of Concern, addresses the group at the gala. The Ministry of Concern is known as "The Agency of Last Resort." Last year it assisted 2,554 people. Gaylord said many of the people are the "working poor" who don't make enough money for prescription co-pays, utilities and other bills. The Ministry of Concern also helps people with disabilities and individuals who recently had a job loss.
GOMOC helps with some bills, and also runs a furniture and youth mentoring program.
"This is a chance to rally the community to our message, which is people need our help," Gaylord said. "There are more working poor and people who struggle with high deductibles."
GOMOC celebrated its 50th anniversary last year with a celebration at Hickory Ridge Golf Course in Holley. Gaylord wanted to bring a big group of supporters together again this year.
"We wanted to do something different and fun," she said. "We wanted to let people know what we do. We expect it to grow every year."
She thanked the community for its donations to the auction, and the 85 baskets in the raffle.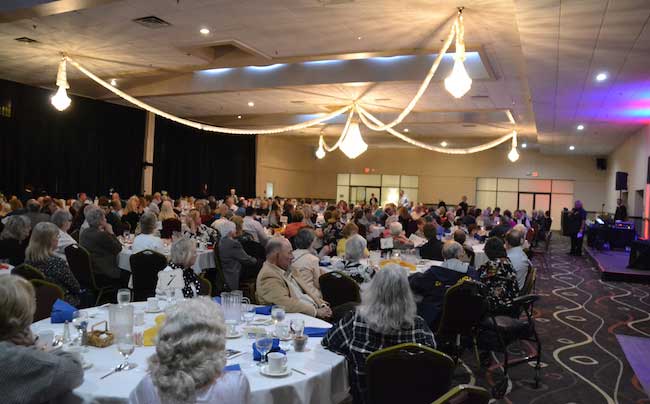 A crowd of 220 attended the event at the Quality Inn and Suites in Batavia.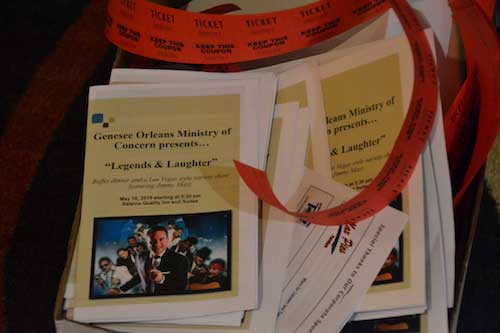 Programs and raffle tickets are at the welcome table for the gala.