2,000 bouquets for sale to benefit Supportive Care of Orleans
Press Release and photo from Supportive Care of Orleans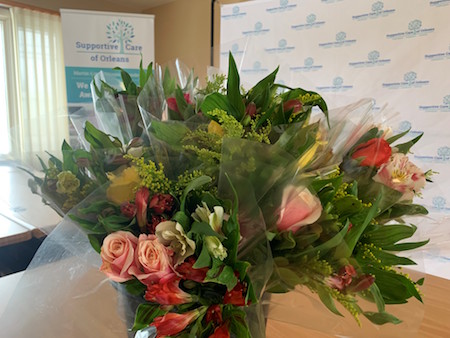 ALBION – There's still time to order your bouquets from Supportive Care of Orleans' annual spring sale! The Annual Hospice Spring Bouquet sale benefiting Supportive Care of Orleans' is in full swing for 2022.
The sale started on Monday and ends Friday. Last year this fundraiser raised over $15,000 to support Hospice services for residents of Orleans County and organizers are hoping to meet that figure for 2022.
With a goal of selling 2,000 bouquets, Supportive Care of Orleans has already pre-sold and delivered approximately 1,500 bouquets to the community as of March 2.
Volunteers and staff members are selling bouquets until this Friday at the Supportive Care of Orleans campus, located at 14080 RT 31 West in Albion in their main administrative building as well as in their Conference & Counseling Center.
Additionally, members of the community can also pick up bouquets at walk-up locations. The full walk-up location list can be found on Supportive Care of Orleans' Facebook page in addition to their website at www.scorleans.org.
Supportive Care of Orleans would like to thank everyone who has participated so far in this year's bouquet sale and encourage those who haven't to stop by and pick up their bouquet today!