200 taste wine in downtown Albion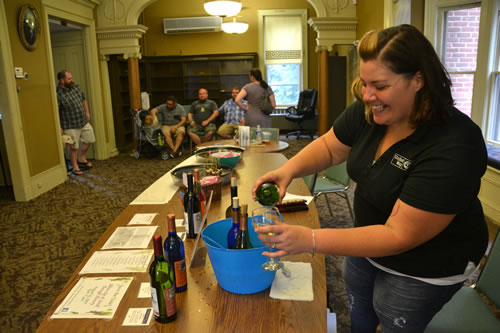 ALBION – Jessica Downey, executive director of United Way or Orleans County, pours a sample of wine from the Flight of Five Winery in Lockport during the third annual "Sip & Stroll Through History" on Saturday in downtown Albion.
The United Way, located in the former Swan Library, was one of 13 stops on the wine-tasting tour. About 200 people attended the event, which was organized by the Albion Merchants Association.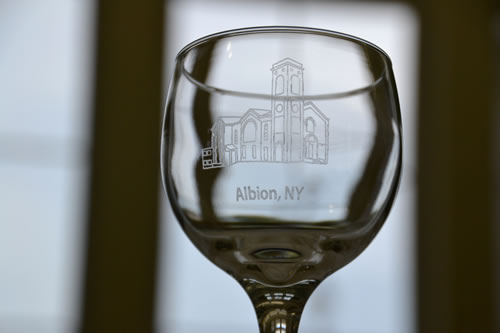 The glass for the event highlighted the Albion United Methodist Church building, which is part of the Courthouse Square Historic District, a group of buildings that are listed on the National Register of Historic Places.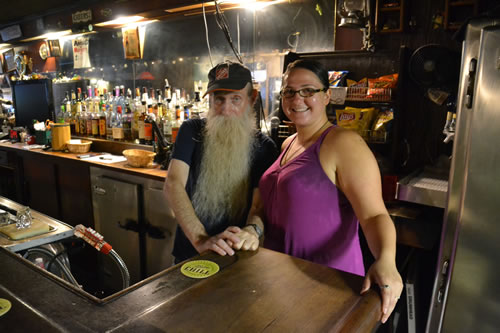 Mike Seaver and Jessica Whiting served ice pops from Lake Effect Ice Cream at The Shamrock (Shay's). Seaver owns the business and Whiting is the manager.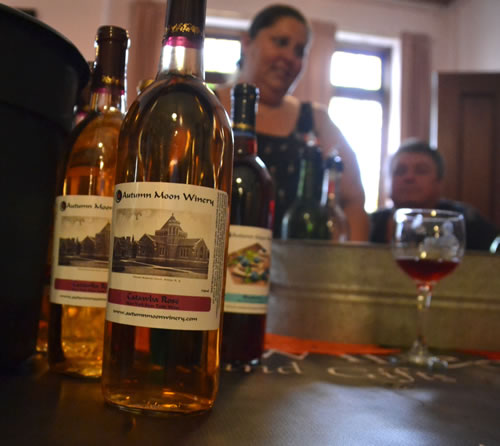 Autumn Moon Winery in Bergen made its debut at the Albion wine-tasting and printed labels for the wine bottles especially for the occasion. Autumn Wine serve tastings at the Pullman Memorial Universalist Church. Pictured include winery owners Tracy and Jerry Birge.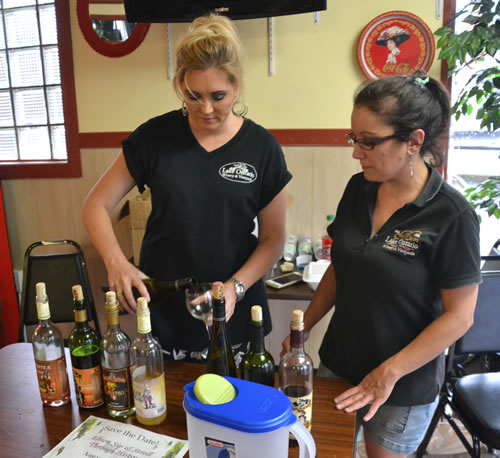 Jen Johnson and Andrea Zaccaria served wine from the Lake Ontario Winery and Vineyard in Hilton. They were set up at U-Need-O Burrito, a new stop on the Sip & Stroll.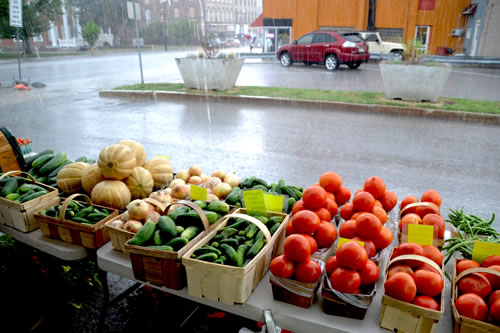 The rain held off for most of the wine-tasting, but with about a half hour to go a big downpour hit. This photo shows the rain and vegetables from Navarra's.