200 pulled pork dinners sell out for Brennan Moody scholarship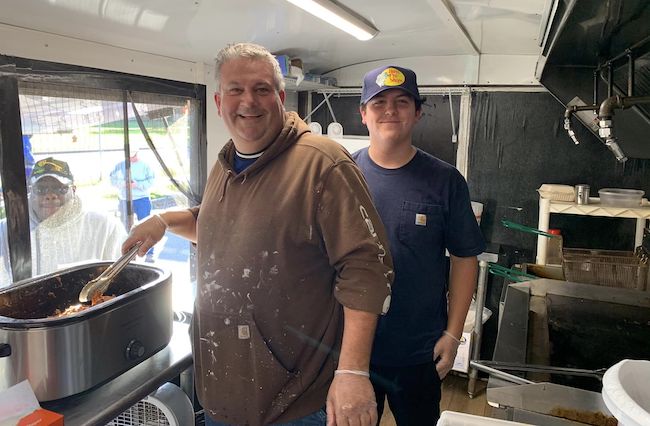 Photo by Tom Rivers
ALBION – Chris Kinter and his son Jack serve up pulled pork dinners with fresh cut fries on Friday in a fundraiser for the Brennan Moody Memorial Scholarship given out to two Albion seniors.
Trellis Pore, pictured in window, also helped with the dinner on Friday in the parking lot of the Cone Zone in Albion. The Kinters used the Hot Spot's food trailer to prepare the meals.
The scholarship is in honor of Brennan Moody, a member of the Class of 2019 who was killed in a car accident on June 18, 2019.
The $500 scholarship is awarded to two students who are active in the school's music program and also show genuine kindness to everyone they encounter.