200-plus students from 3 schools combined for Summer Music Fest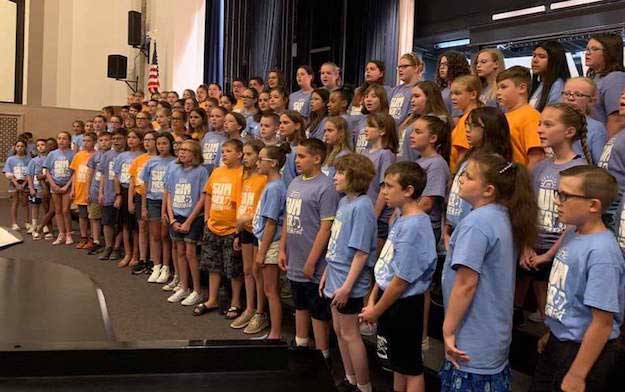 Provided photos
ALBION – Students in grades 5 through 8 at Albion, Lyndonville and Medina sing in Thursday's concert as part of the Summer Music Fest.
There were 209 students in the program, now in its sixth year. The three districts combine and run a music program for four days, to help students keep up with their music skills and connect with other students.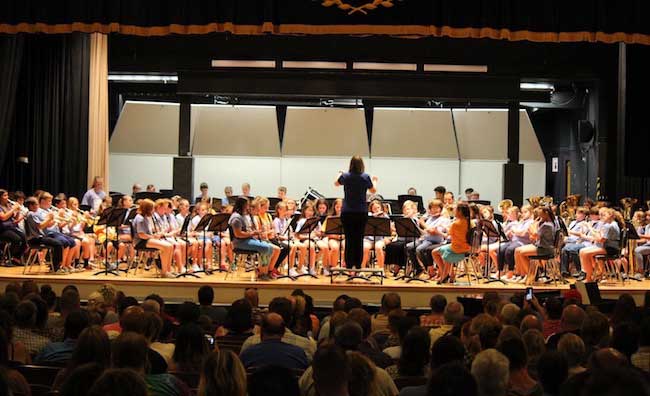 Jeanette Sheliga, a Medina music teacher, conducts the cadet band at the Albion Middle School Auditorium. Albion hosted the Summer Music Fest for the first time.
Music teachers at the three school districts have collaborated the past six years for the music fest, which started with 76 students the first year and set a new record with 209.

Lyndonville students are wearing orange, while Albion is in purple and Medina in blue.
This summer the program was expanded to include students going into the eighth grade.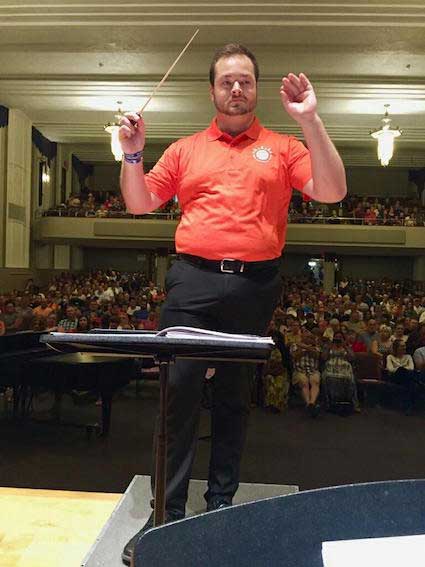 Myles Kifner, Lyndonville's new band teacher, made his debut with the school at the Summer Music Fest.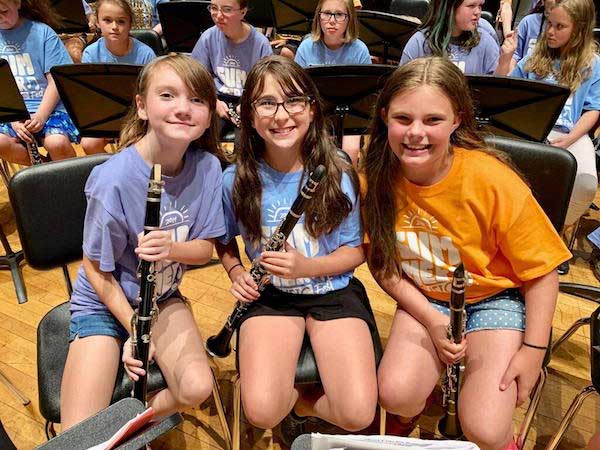 Three students play their clarinets, including, from left: Neveya Barnes (Albion), Teagan Balaban (Medina) and Jillian Robertson (Lyndonville).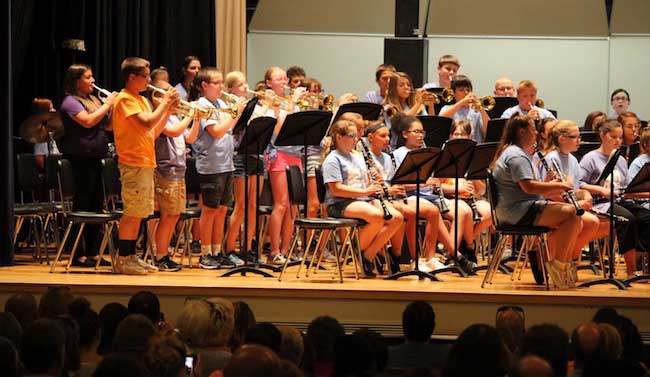 The concert band performs "Hooked on a Feeling."