200-plus attend Mark Twain event at Albion church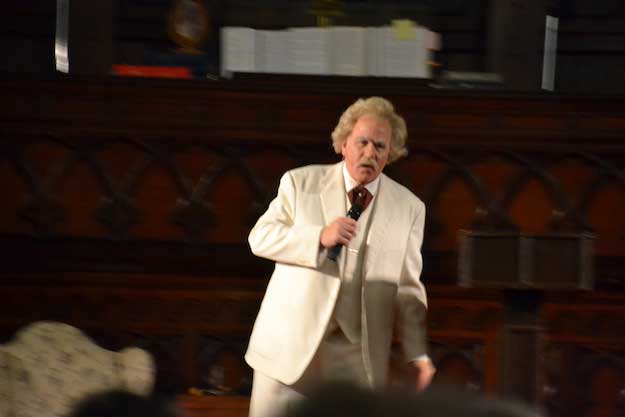 Photo by Tom Rivers
ALBION – Mike Randall performs as Mark Twain at the First Presbyterian Church of Albion on Saturday evening. About 225 people attended the 2-hour event.
Randall, the chief meteorologist for WKBW-TV in Buffalo, has been portraying Twain for more than 40 years and has done more than 2,000 performances.
Saturday's event was a benefit to support the church's projects.