200-plus attend final summer concert in Albion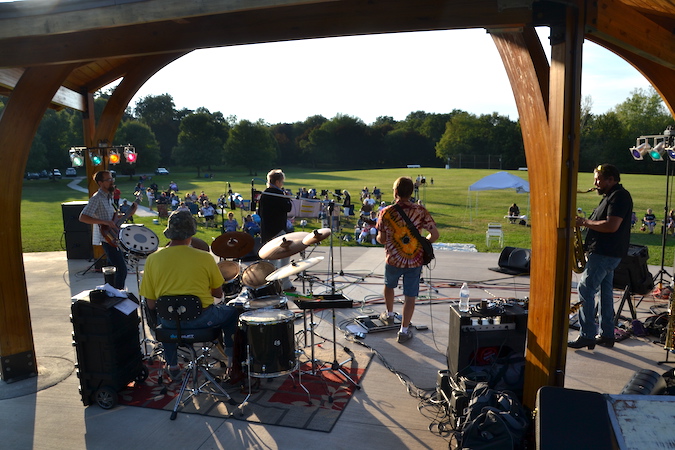 Photos by Tom Rivers
ALBION – The band Cold Fusion Arts performs on Thursday evening at the amphitheater at Bullard Park in Albion.
Organizers said about 200 people attended the concert, with about 150 other people at the park experiencing the music. That included Albion youth football teams, cheerleaders and their parents, as well as people on the park's walking trail.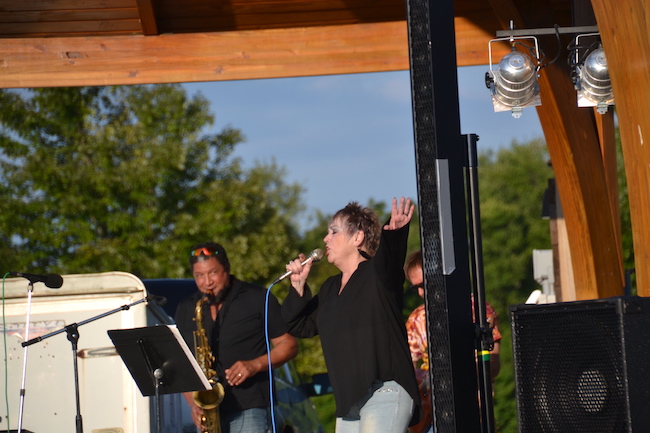 Kate Egling sings with Cold Fusion Arts. Her husband Doug Egling plays the saxophone. The band played for two hours.
The summer concert series was extended a week. The first six concert were by the canal and the village opted to have one more concert at Bullard, where a new amphitheater opened last year.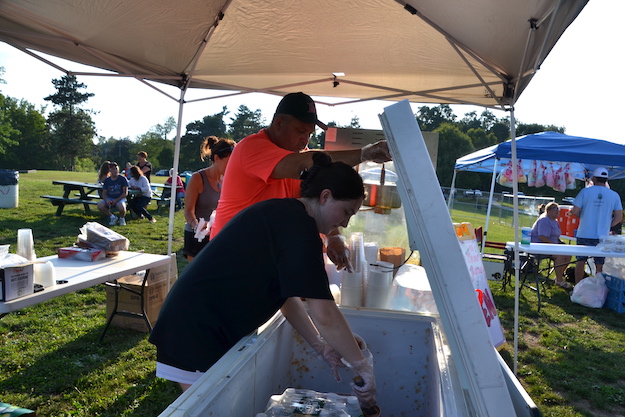 Kaitlyn Kinter and her father Chris Kinter served ice cream during the concert. The family runs the Cone Zone in Albion.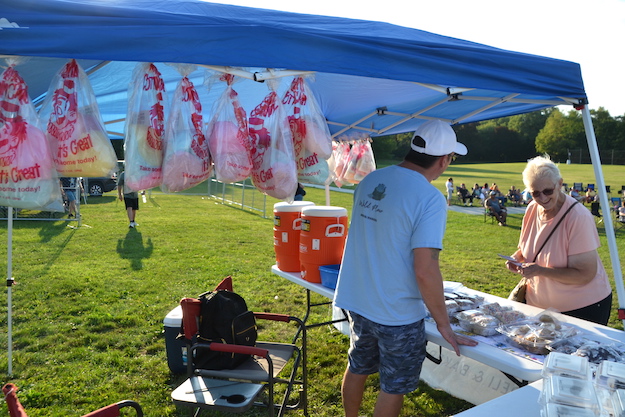 Wild Flour Deli & Bakery served baked goods and cotton candy. Other vendors included Last Call Cocktail and the Hot Spot.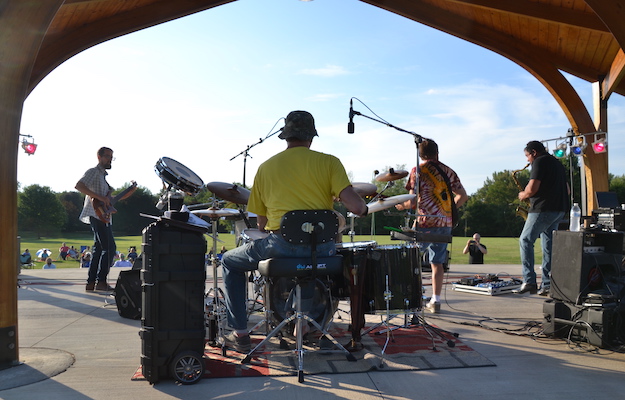 Cold Fusion Arts includes Grayson Krol on basses, Mike Putnam on guitars and guitar synths, Paul Goodwin on kit and percussion, Kate Egling on vocals, and Doug Egling on saxes, flutes and wind synth.
John Grillo, the Albion recreation director, said he favors Bullard Park for the summer concerts. He would like to move the concerts to Wednesday evenings next year to not be on the same day as Medina's blues concerts.
He thanked the concert-goers for attending the event on Thursday, and appreciated the vendors, and the Albion DPW for setting up a fence for where alcohol was served.