200-plus attend Boxwood at Night event in Medina
First-time event is sold out in fundraiser for chapel window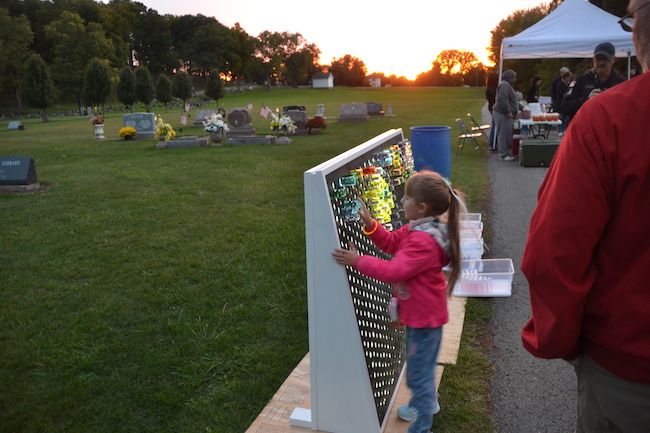 Photos by Tom Rivers
MEDINA – Hazel Mason, 5, of Lockport tries the giant Light Brite at the start of Saturday's Boxwood at Night event at Boxwood Cemetery.
All 200 tickets sold out for the event and organizers accommodated more people who wanted to experience Boxwood. Many of the cemetery paths were lighted up. There was also music and seven stops with docents or interpreters discussing people buried in the cemetery.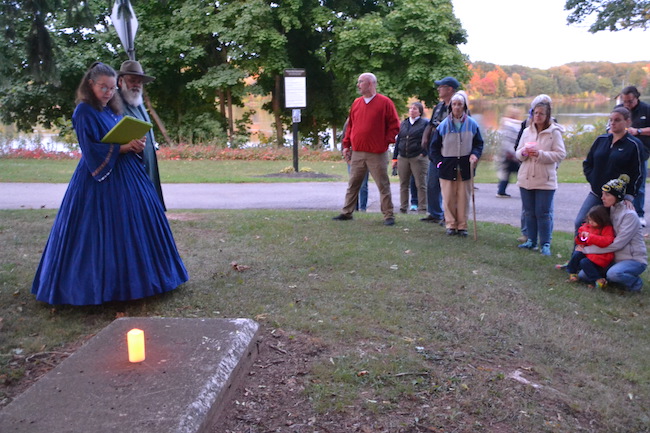 Sue and Kevin DeHollander share about George Kennan, a traveler, investigator and writer. He was born in 1845 and died in 1924. He went on an expedition to Siberia in the 1860s to explore the feasibility of the telegraph in that land. He wrote about his experiences in 1870 with the book, "Tent Life in Siberia."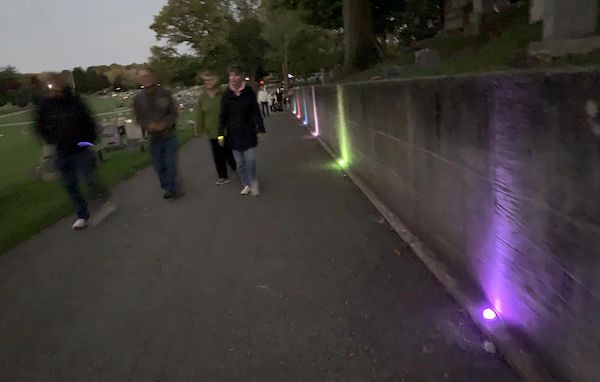 The Friends of Boxwood Cemetery gave the historic cemetery a different look for the event on Saturday with lights along the paths.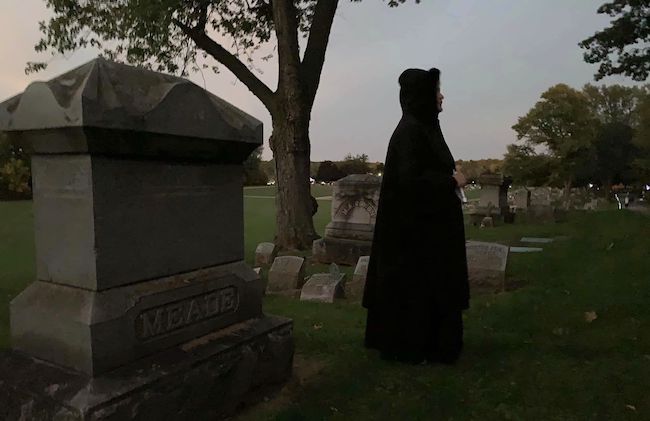 Georgia Thomas speaks about May Howard, who survived the Titanic at age 27 in 1912.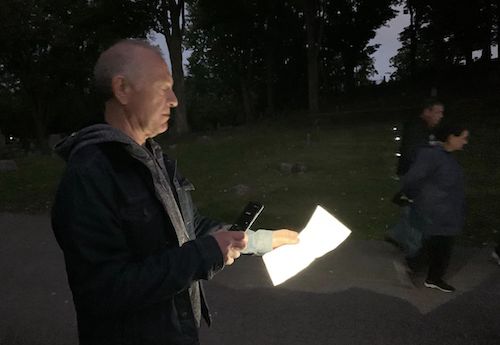 David Stacey shared about the potter's field where 107 people are buried. Those people were poor, "unknown or unclaimed," Stacey said. The potter's field only includes 28 gravestones.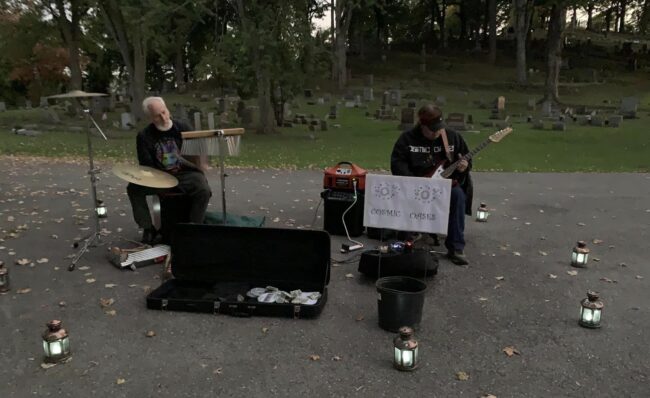 The band "Cosmic Oases" provided music for the walkers at the cemetery.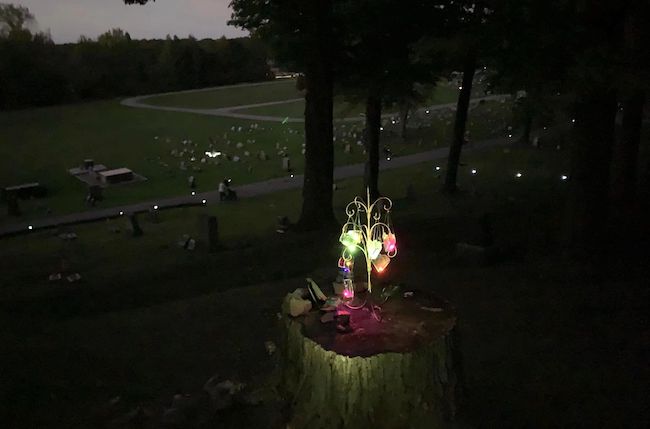 The cemetery was a display of lights on Saturday.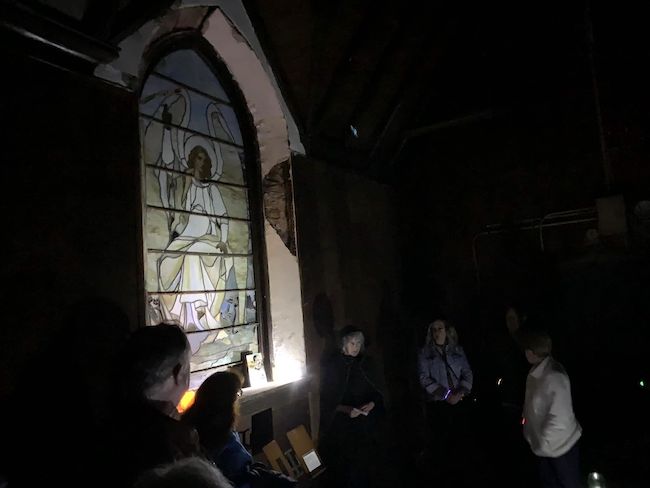 Catherine Cooper led a tour inside the chapel at Boxwood where the large stained-glass window needs repairs. The window was donated by the late Silas Burroughs, a Medina native who was an influential innovator and entrepreneur in the pharmaceutical industry. A new book by Julia Sheppard – "Silas Burroughs, the Man who made Wellcome – American Ambition and Global Enterprise" – highlights his life.
The stained-glass window needs about $7,500 in repairs. The tickets on Saturday were $10 each and raised over $2,000 towards fixing the window.