200 from Medina school spend afternoon doing service projects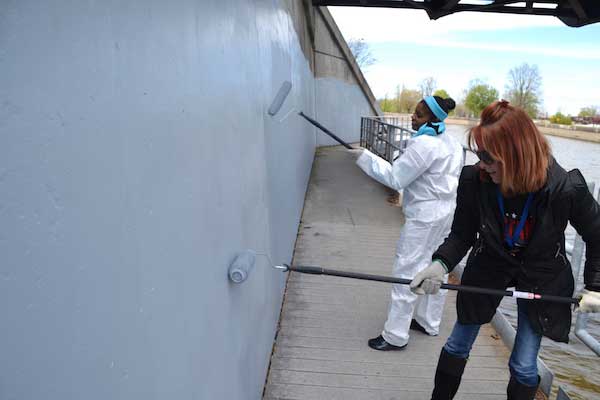 Photos by Tom Rivers
MEDINA – Kathy Allen, a Medina math and English teacher, and eighth-grader Bobbie Evers paint over graffiti under the Glenwood Avenue canal bridge in the village this afternoon.
There were 145 students and 55 teachers/staff members doing service projects in the community and at the school campus this afternoon. The district had an early release day, and the students tackled the projects as volunteers in "Mustangs Make An Impact Day." This is the third year the school has run the community service projects. The supplies were donated by local businesses and community members.
Students and teachers also worked at village parks, Boxwood Cemetery, the Medina Historical Society and at the school grounds.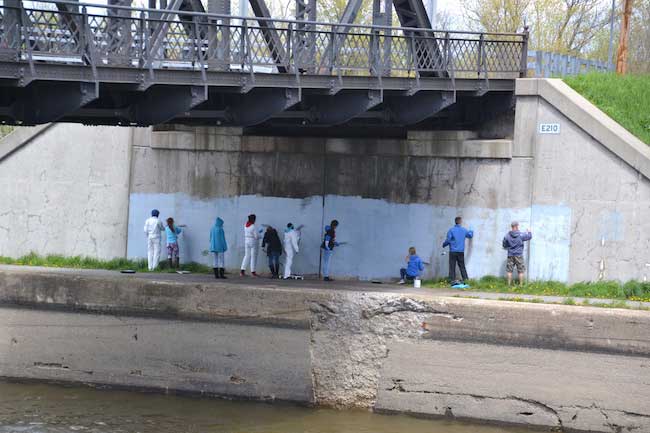 The group from the school covers up some of the graffiti under the canal bridge.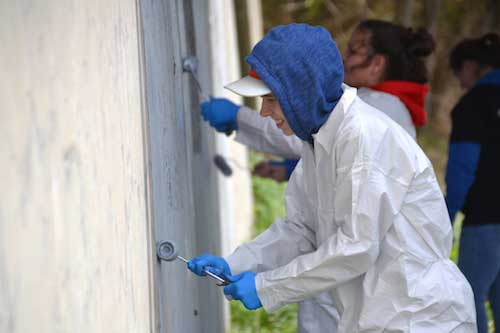 Sebastian Jackson didn't mind spending the afternoon making the bridge look more appealing.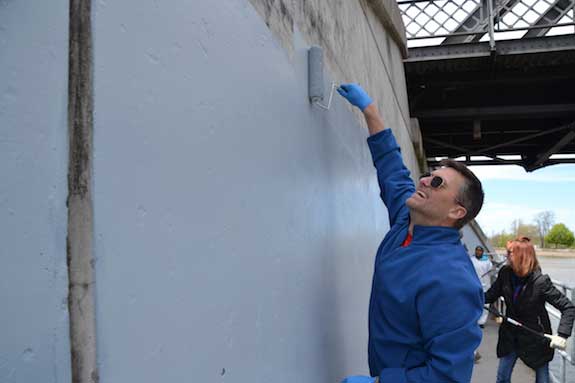 Jody Sargent, a high school business teacher, uses a roller to paint underneath the Glenwood Avenue bridge.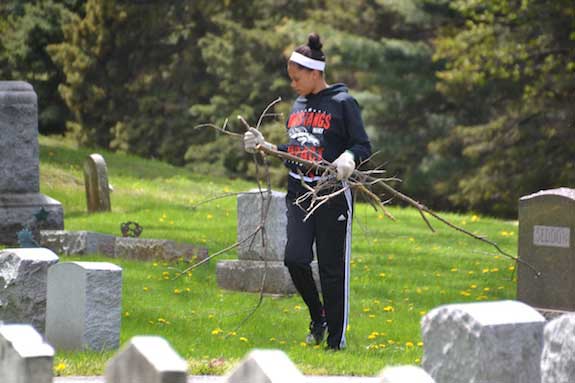 Anya Bloom picks up some of the many sticks and branches at Boxwood Cemetery.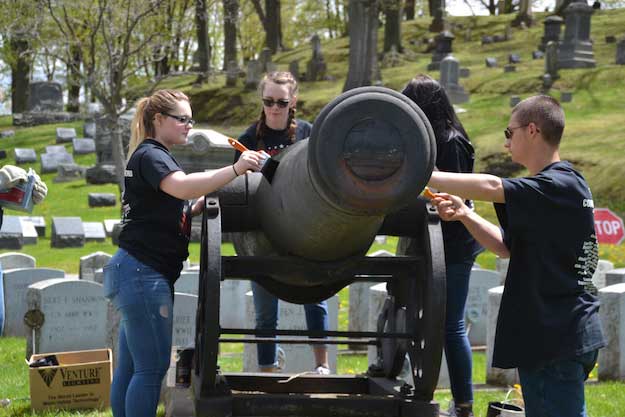 These students are giving the Civil War Cannon a fresh coat of black paint. The cannon has been at Boxwood since 1903. It came from the Brooklyn Navy Yards, Village Historian Todd Bensley said. He is also a Medina teacher who helped with some of the service projects today. These students include, from left: Avery VanDerWerf, Laura Washak, Allysen Snook and Dillon Snook.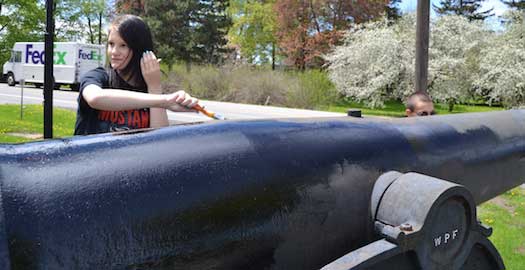 Allysen Snook works on painting the cannon at Boxwood.