200 attend first Albion concert by canal in 2 years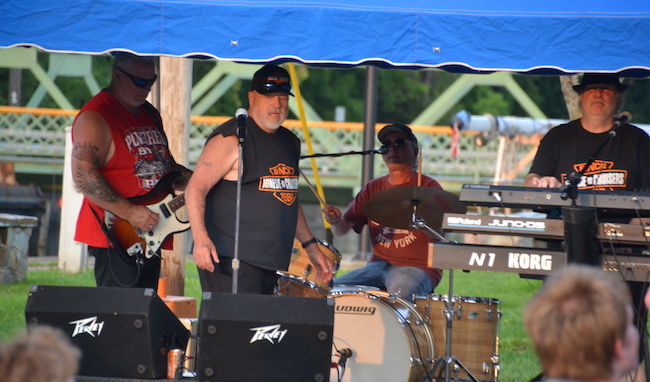 Photos by Tom Rivers
ALBION – Jonesie and the Cruisers kicked off the return of Albion's Concerts on the Canal series. Last year's series was wiped out due to Covid-19 restrictions.
The bands are back this summer for four concerts on Thursday evenings. The top photo shows lead singer Gary Jones and keyboardist Gary Withey after the band concluded two hours of performing classic rock songs. (I got there just as it was ending. I had another meeting to attend.)
The concerts are free from 6 to 8 p.m. The lineup for the rest of the series includes: The Who Dats on July 29, Cold Fusion Arts on Aug. 5, and The Trellis Cooper Band on Aug. 12.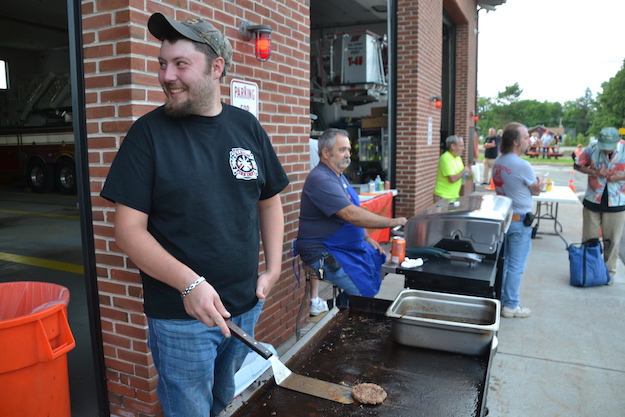 Austin Zobel, left, and Harry Papponetti grilled hamburgers, cheeseburger and hot dogs. The Albion Fire Department will be serving food and refreshments during the concerts.