2 young cadets in Medina thank frontline workers during pandemic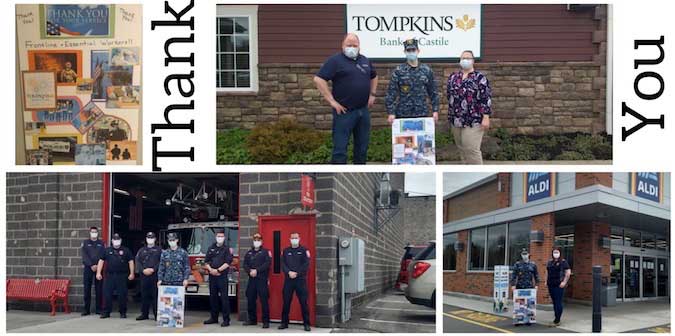 Provided photos
MEDINA – Austin Tompkins, 15, of Medina stopped by several places in Medina on Thursday to show his appreciation to frontline and essential workers in the Covid-19 pandemic.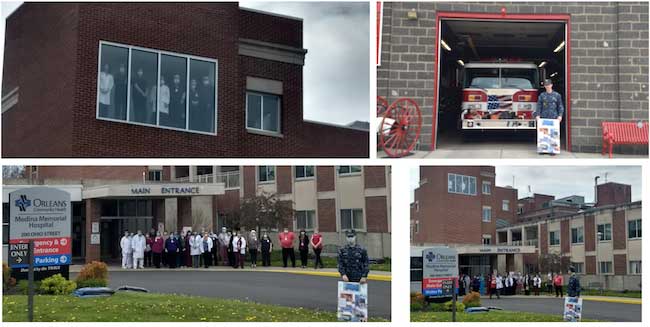 Austin stopped by the Medina Memorial Hospital, Medina Fire Department, Bank of Castile and Aldi grocery store to thank the workers for their dedication during the Covid-19 pandemic.
Austin is Petty Officer 2nd class with the Sullivans Division of the United States Naval Sea Cadet Corps. The Cadet Corps were out in WNY communities thanking workers for their dedication during this pandemic.
The Cadet Corps are based out of Buffalo. They have regular drills one weekend per month all year. They also have summer and winter trainings for the Cadets that range from 5 to 13 days. They drill on the Little Rock and The Sullivans ships at Buffalo Naval Park from May through October.
They arrive Saturday morning, spend the night, and leave Sunday afternoon. In winter, they drill at the Navy Operational Support Center on Portage Road in Buffalo.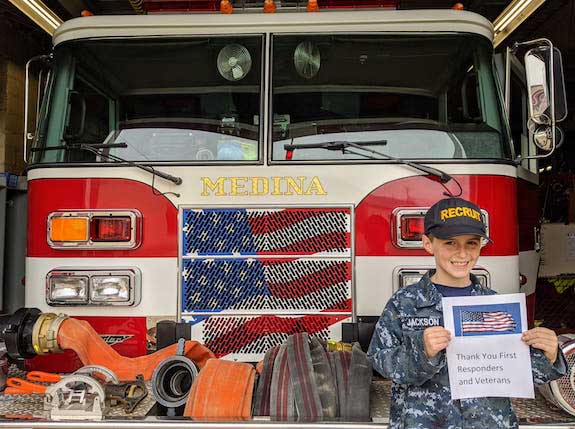 Aidyn Jackson, 10, also is a cadet. He visited the Medina Fire Department, where his father Matt Jackson is the fire chief. Aidyn is a LC2 in the League Cadets, a division of The Sullivans for kids aged 10-13.