2 with serious injuries after head-on collision on Eagle Harbor Road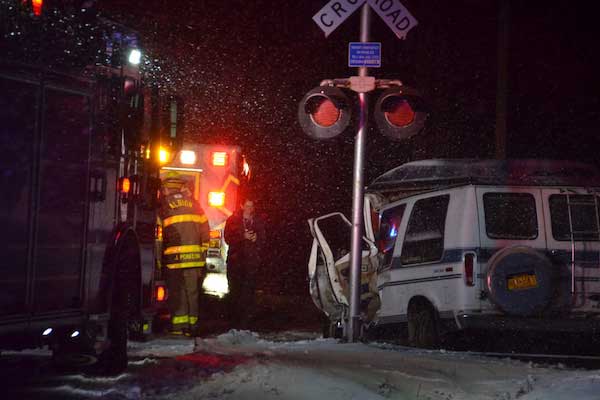 Photos by Tom Rivers
ALBION — Two people were seriously injured after a head-on collision at about 6:30 this evening on Eagle Harbor Road.
COVA has two ambulances on site to transport the injured. Mercy Flight likely would have been called but the weather conditions kept the helicopter grounded, an Orleans County Sheriff's deputy said near the scene.
The accident occurred just north of the railroad tracks with the snow-covered roads a factor, the deputy said.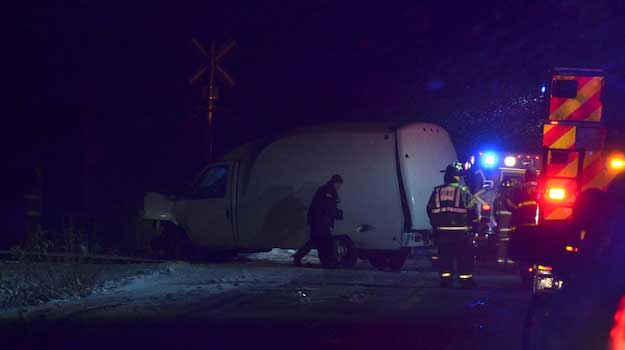 An Orleans County Sheriff's deputy was among many first responders at the scene. There were also many Albion firefighters, COVA staff and the Orleans County Emergency Management Office.
No other information is available.
(UPDATE on March 7 at 11:58 p.m.: Jill Stinson, the driver of the 1989 Ford Econoline E150 van, was taken by COVA ambulance to Medina Memorial Hospital where she was pronounced deceased at 7:47 p.m.)