2 taken to hospital after collision at routes 98, 31A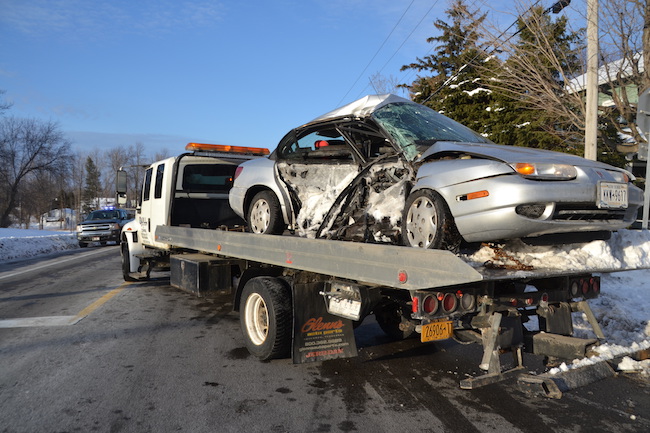 Photos by Tom Rivers
ALBION – Two people escaped serious injuries in an accident at the intersection of routes 98 and 31A just before 4 p.m.
The drivers of both vehicles did have minor injuries and were taken to Strong Memorial Hospital in Rochester.
One of the drivers drove through the blinking red light and struck the other vehicle.
Albion and Barre firefighters assisted in cleaning up the scene. Quill Deisel Repair and Towing removed the vehicles, which were both totaled.