2 seriously injured in Albion fire on Elmwood Avenue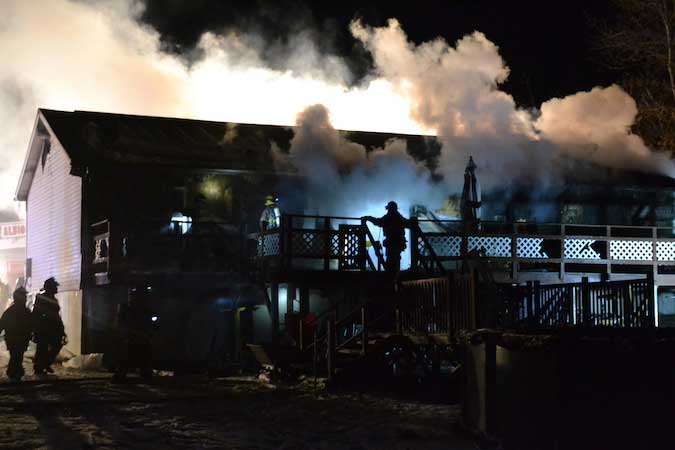 Photos by Tom Rivers
(UPDATED at 8:55 p.m.)
ALBION – Two people have been seriously injured and taken to Strong Memorial Hospital in Rochester after a fire at their home, 5 Elmwood Ave.
The two people, an elderly couple, suffered burns and smoke inhalation, said Roland Nenni, the Albion police chief.
Neighbors said the couple just moved into the house about a month ago.
Elmwood is a dead-end street in the northern part of the village, off Linwood Avenue.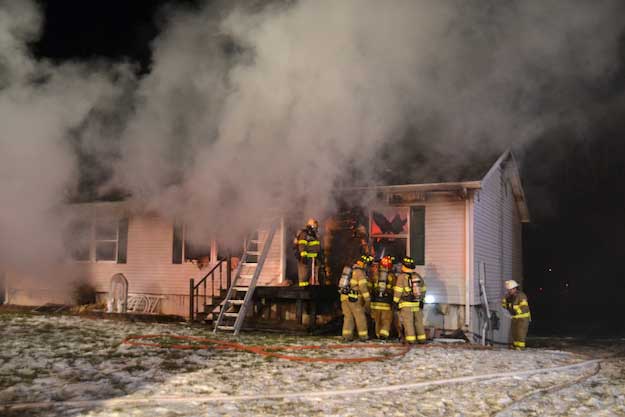 Firefighters were dispatched to the scene at 6:22 p.m. Albion and many other local fire departments battled the fire, which spewed smoke into the neighborhood.
Albion police were first on the scene at 6:24 and discovered the couple in the front yard with their clothes on fire, said Nathanial Staines, an Albion place officer and the public information officer.
A man was taken by Mercy Flight. A second Mercy Flight helicopter was called, but it wasn't immediately available so the woman was transported to Strong by COVA Ambulance.
Investigators with the Albion Police Department and the State Office of Fire Prevention and Control are working with county fire investigators to determine a cause.
Staines said more information will be released to the public on Thursday.