2 seriously injured after big branch snaps, crashes through windshield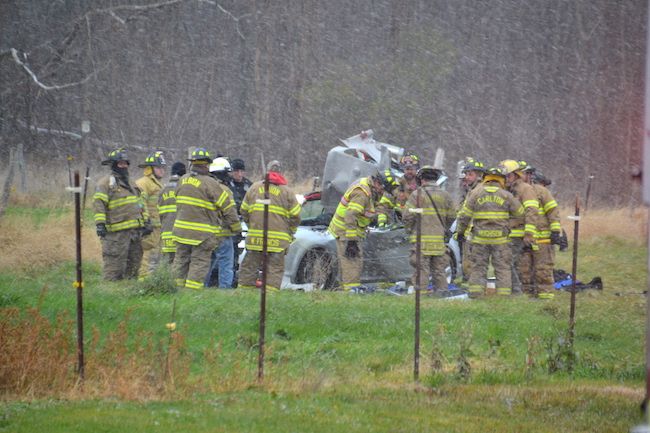 Photos by Tom Rivers
GAINES – Albion and Carlton firefighters are at the scene of car that was badly damaged when a branch snapped and fell on the vehicle while it was moving on Kenyonville Rd.
Two people were seriously injured at about 3:30 this afternoon when a big branch fell on a car headed southbound. It has been windy this afternoon, with gusts during lake-effect snow.
The branch broke the windshield and crushed the top of the car that was headed southbound on Kenyonville Road.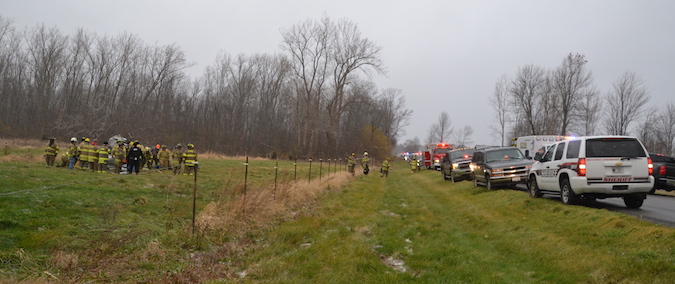 The car ended up in a pasture at 2210 Kenyonville Rd. Firefighters were dispatched at 3:26 p.m. Carlton firefighters were first on the scene and used extrication equipment to remove the top of the car and also to roll back the dashboard. (Carlton was first dispatched because the call went out as being in the Carlton district. The scene was near Carlton, but was actually in the Town of Gaines in the Albion Fire District. )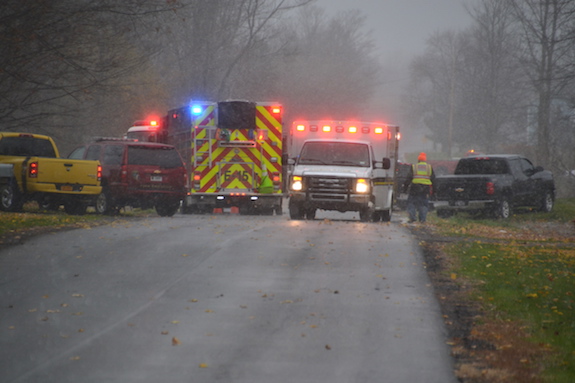 The driver and a passenger were taken by Central Orleans Volunteer Ambulance to Strong Memorial Hospital in Rochester with what deputies at the scene said were serious injuries.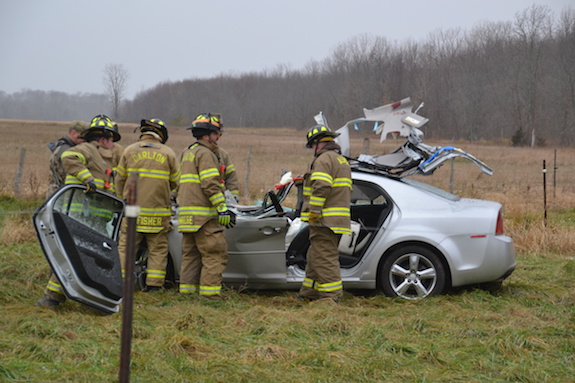 Firefighters put some of the pieces of the car back in the vehicle. They said they couldn't believe the bad luck for the driver and passenger to have a thick branch snap and land on the car while it was moving on a country road.
No additional information is available.