2 new businesses open in downtown Albion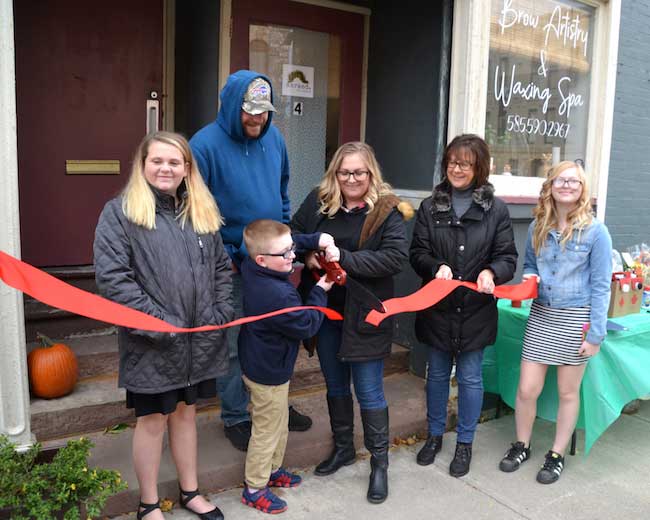 Photos by Tom Rivers
ALBION – Two businesses opened in downtown Albion in late September. On Saturday, Janna Stirk had a grand opening celebration for "Marked. by Janna."
Janna, center with scissors, is joined at a ribbon-cutting by Adyson Stirk, son Brody, husband Morgan, Mayor Eileen Banker and Ava Stirk.
Stirk does body-waxing and micro-blading, which puts semi-permanent tattoos on eyebrows.
"A lot of people do it in the city," she said about microblading. "This is bringing it to the small town."
She works out of 4 East Bank St., in a building owned by Corey and Marilyn Black.
She was a stay-at-home mother in recent years before starting her business. She previously worked 10 years for Chase's banking operation in Albion.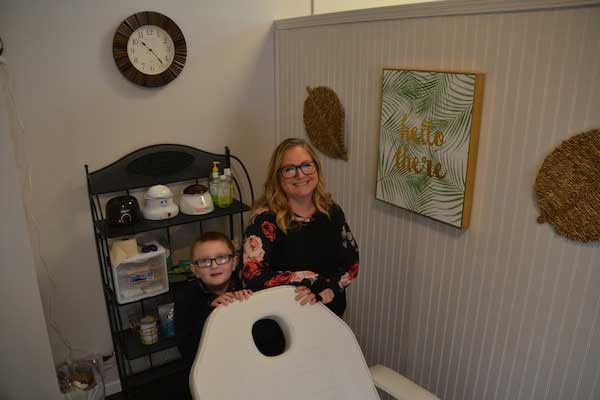 Janna Stirk and joined by her son Brody at Marked. by Janna.
"I didn't plan on opening my own business," Stirk said. "The space became available. I opened and people started calling me and booking appointments."
Mayor Eileen Banker presented Stirk with certificates of commendation from the village and also State Assemblyman Steve Hawley, where Banker works as Hawley's chief of staff.
"Thank you for taking the opportunity to open this business in Albion and for giving Albion a chance," Banker said.
Stirk also is an artist and leads painting classes for groups, often at parties.
Stirk is sharing the building space with Terri Jordan. Stirk's entrance is on East Bank Street while Jordan's storefront is at 63 North Main St.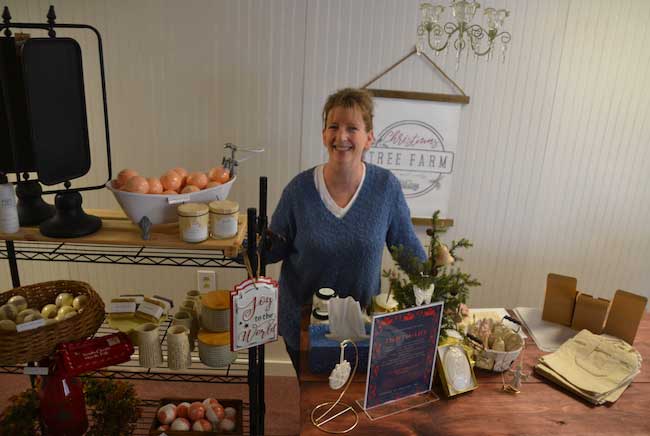 Terri Jordan opened the Little Shop on Main in late September. She is at the corner of Bank and Main streets. She said it is a great location in the downtown.
She sells bath bombs, artisan soap and soy candles. She makes them all with natural ingredients.
The soy candles are here most popular item, so far.
The bath bombs, which moisture skin and have aroma therapy, also are very popular, especially with teen-age girls. "They want to feel good and smell good," Jordan said.
The Little Shop is open on Fridays and Saturdays. Jordan works full-time at Hospice of Orleans as the finance manager.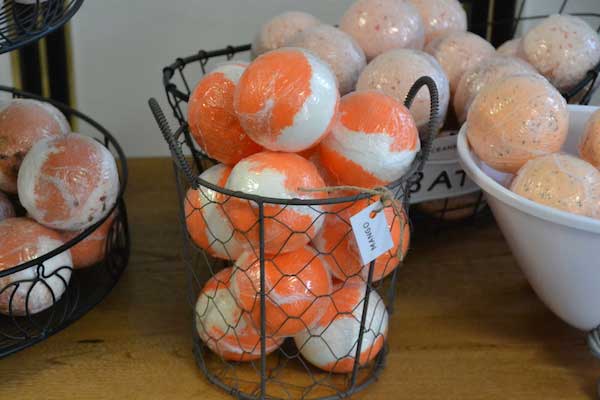 Jordan has her own labels for bath bombs, soap and candles. She also sells glassware, cannisters, baskets and canvas signs.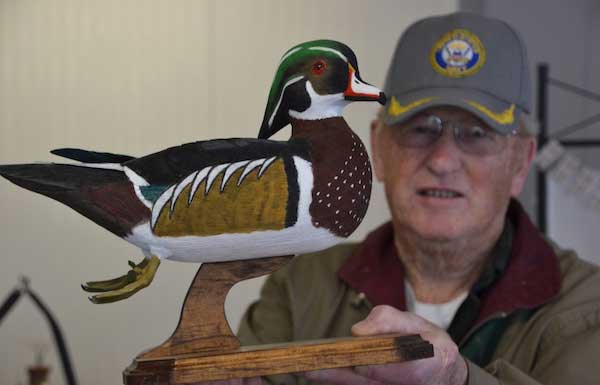 Douglas Jordan holds a wood carved and painted duck he made from a block of wood. Jordan is Terri's father. Some of his ducks are available at the Little Shop on Main.