2 new Albion BOE members sworn into office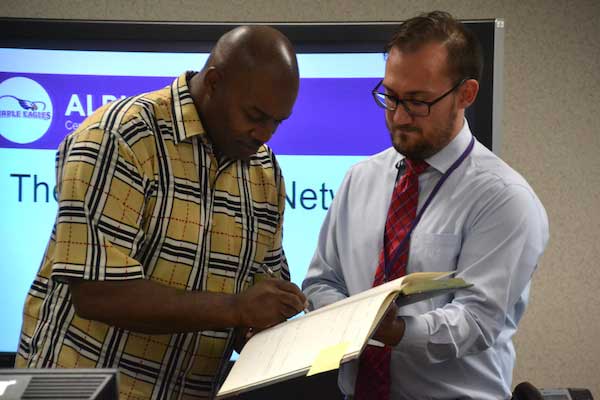 Photos by Tom Rivers
ALBION – Gregg Boose Sr. signs the oath of office as new member of the Albion Board of Education during the board meeting in Monday. Derek Vallese, the business administrator and district clerk for Albion Central School, administers the oath for Boose, a retired corrections officer.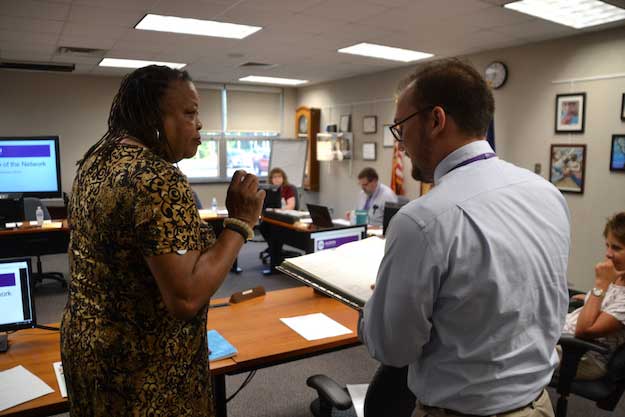 Joyce Riley also was sworn in as a new board member on Monday. Boose and Riley were both appointed to board last month with their terms starting on Monday.
They fill vacancies from the recent resignations by Steve LaLonde and Marie Snyder.
Boose and Riley both narrowly lost elections to the board in May. During that election Linda Weller had the most votes with 323 followed by 290 for Sidari. They were elected to five-year terms. Boose received 284 and Riley, 221.
Riley, a former board member more than two decades ago, worked as a registered nurse and later supervised an ambulatory surgical unit in Washington, D.C., overseeing 200 employees. When she retired, she moved back to Albion in 2015.